Legislative Update Week 5: Too Fast, Too Furious?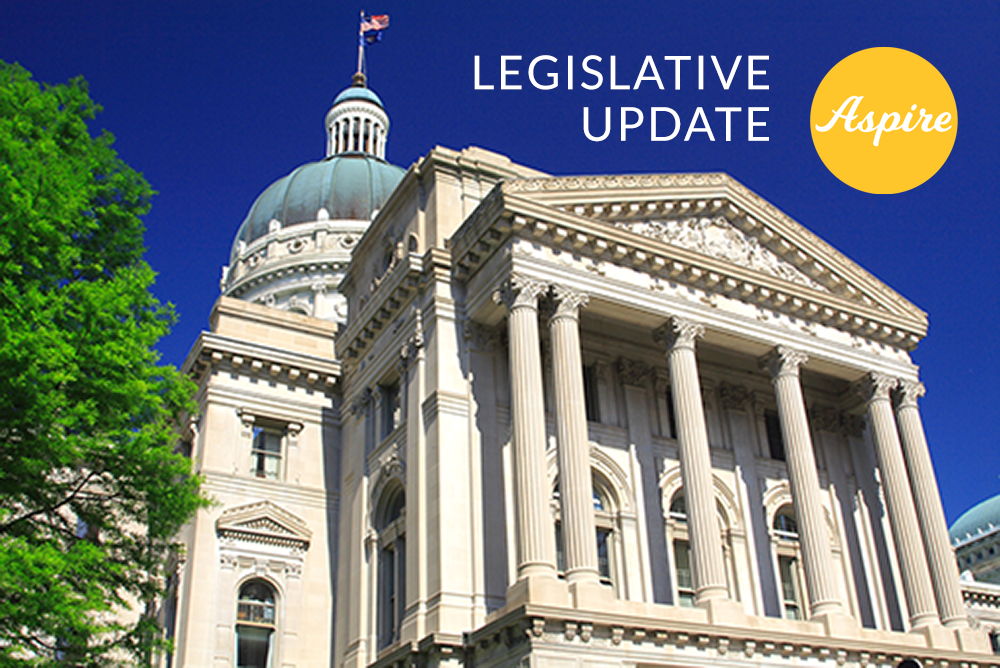 An unusually high number of bills died this week due to not receiving floor consideration (Examples: HB 1005 Health and Insurance Matters, HB 1060 Regulation of Building Materials, SB 268 Automated Traffic Control in Construction Zones). Others died on the floor on third reading (Examples: SB 207 Syringe Exchange Program and SB 236 THC).

While this is a common way for bills to die, the volume of 2020 bills to make it out of committee and then die for lack of action on the floor is not common. We have been remarking how this session has been clipping along at a head-snapping pace. Perhaps it has just been a little too fast to allow for thorough legislative due diligence.
It is officially halftime for the 2020 legislative session. What does this mean?
Any bill that has not passed one chamber by this point in time is now considered dead. The House and Senate are recessed on Wednesday and will reconvene February 10 to begin the second half of session. Procedurally, the second half will mimic the first; bills still alive will be assigned to a committee and, if heard and passed out of committee, will head to the floor for potential second reading amendments and a final third reading vote.
Pregnancy Accommodations Stripped
Last week we told you about one of Governor Holcomb's legislative priorities - providing accommodations for pregnant women in the workplace. SB 342, authored by Sen. Ron Alting (R-Lafayette), would make Indiana the 28th state in the nation to have such a law.
The legislation would require Hoosier businesses to make accommodations for pregnant workers such as longer breaks, transferring to less physical work, and unpaid time off after birth. This bill would apply to businesses with more than 15 employees. Due to concerns from some of the business community, the bill was stripped of most of the language in an amendment and sent to be studied during the interim summer study committee. The bill passed 41-8 and now moves to the House.
Coal Bill Passes
A bill which seeks to delay the closure of coal plants in Indiana has passed the House, despite significant opposition from a large and diverse group of stakeholders. HB 1414, authored by Rep. Ed Soliday (R-Valparaiso) would require utilities to file with the Indiana Utility Regulatory Commission before closing a coal plant. The opposition, which included the business community (Indiana Chamber of Commerce and Indiana Manufacturers Association), trade associations (Advanced Energy Economy), environmental groups (Citizens Action Coalition and Sierra Club), social justice organizations (NAACP), and others were unsuccessful in defeating this bill which passed by a vote of 52-41.
Aspire Johnson County Update
As stated previously, bills to address smoking and vaping cessation have moved through their first chambers and area waiting committee hearing in the second half. We anticipate these bills will move quickly in the second half, and details and discrepancies between the two bills will also be ironed out quickly.
As we reported last week, Aspire supports SB 350 Regional Development to allow Hoosier regions to identify and invest in transformative economic development projects. It was amended to restrict this as a pilot program for Central Indiana. It was not amended on second reading and passed the full Senate chamber by a vote of 48-1. We will continue to lobby for this bill's success in the second half.
Important Second Half Dates
Monday, February 10 – Second Half of Session Begins
Monday, February 17 – Presidents' Day (We are in session)
Thursday, February 27 – House and Senate Committee Report Deadline
Monday, March 2 – House and Senate Second Reading Deadline
Tuesday, March 3 – House and Senate Third Reading Deadline
Wednesday, March 4 – Conference Committees Begin
Wednesday, March 11 – Anticipated Sine Die Date