Legislative Update Week 6: Second Half Begins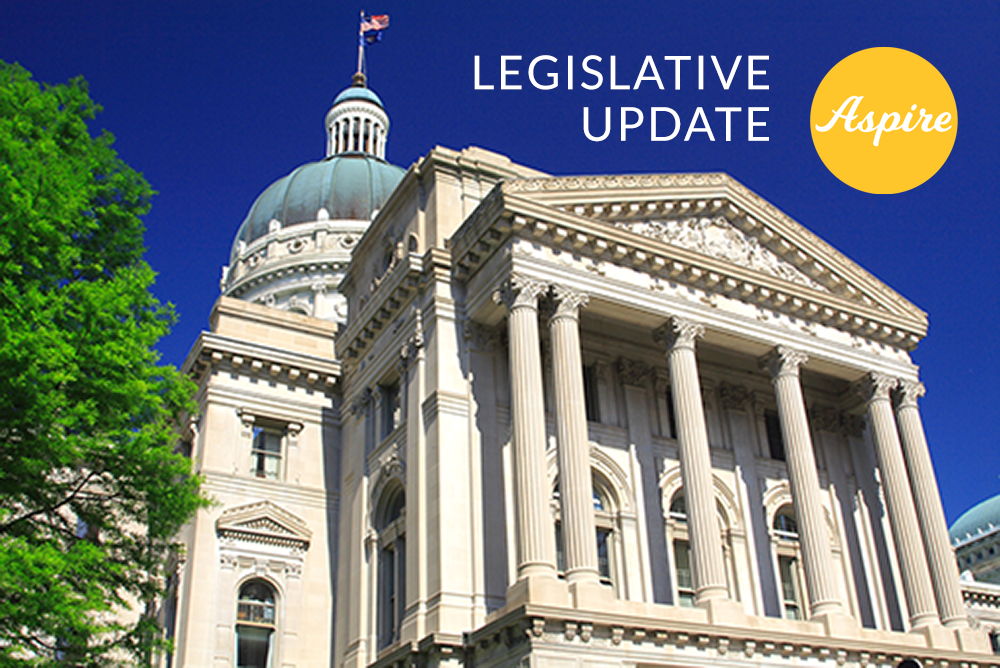 The countdown to sine die (the end of session) is officially on as we begin the second half of session. The week of February 10 was a relatively quiet week, as bill committee assignments were made, and committee hearings were slowly added to the calendar. About one third of introduced bills still survive.
Here is the rundown of the number of bills introduced and still alive this legislative session:
Total Number of Bills Introduced: 913
Total Number of House Bills Introduced: 456
Total Number of Senate Bills Introduced: 457
House Bills Still Alive: 114
Senate Bills Still Alive: 175
Governor Holcomb Signs Second Bill into Law
Governor Holcomb signed a second bill into law this week. SB 2 holds schools and teachers harmless from ILEARN, the State's newest standardized test results over a two-year period. ILEARN was administered for the first time in spring of 2019 and the results, while expected to be lower than previous measures, were even lower than anticipated. Both the Governor and legislative leaders included hold harmless legislation on their priorities list; SB 2 passed both chambers quickly and unanimously. Where does this leave the State on the future of standardized testing? No one is quite sure – but for now, teachers and schools will not have to worry about repercussions from the new scores.
Tobacco Cessation
The tobacco/vaping cessation bills SB 1 and HB 1006 have been assigned to House Public Health and Senate Health and Provider Services committees, respectively, and are awaiting hearings. Similarly to the first-half of session, we anticipate these bills will move quickly through the process and head to the Governor for signature.
Important Upcoming Dates
Monday, February 17 – Presidents' Day (in session)
Thursday, February 27 – House and Senate Committee Report Deadline
Monday, March 2 – House and Senate Second Reading Deadline
Tuesday, March 3 – House and Senate Third Reading Deadline
Wednesday, March 4 – Conference Committees Begin
Wednesday, March 11 – Anticipated Sine Die Date