Local Experts in Eco-Conscious Beauty and Self-Care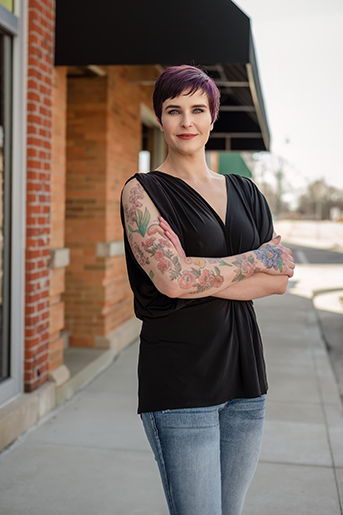 The beauty and wellness industries have and always will be in high demand, but we have found over the last two decades of industry experience that it is also an industry with large amounts of waste being produced with every client, and employee, including single-use items, plastics, and chemicals that largely are not waterway safe or eco-conscious. Traditional hair, skin, and body care lines are like fast fashion in the clothing industry, a major source of over-use and over-production in our economy on environment. Bargersville Wellness has committed to breaking that cycle and using only the most sustainable products that are earth-safe but also deliver the results we all desire for our hair, skin, and body. BW is a B-Corp inspired business that operates with B-Corp values for our team, community, and environment.
BW uses Davines (pronounced Da-vee-ness) haircare, Keven Murphy Color, and several items from the Kevin Murphy sister line, Eleven. For skincare, we exclusively use Comfort Zone which is the sister line to Davines and Elate Cosmetics for makeup. Each of the companies we support are committed to sustainable products and are all B-Corp certified. The primary lines we use are Comfort Zone and Davines which feature a partnership with the non-profit Rodale Institute in Pennsylvania that funds regenerative, organic agriculture research. Davines and Comfort Zone, for more than 40 years, have been on the forefront of hair and skincare science and technology delivering the maximum performance, maximum results, and maximum functionality while also being at the forefront of sustainable and regenerative production practices. These lines use regenerative farming (think farm to bottle ingredients) for all their products.
All aspects of the Davines and Comfort Zone lines are vegan, cruelty free, carbon neutral, and working on being completely net-positive products. Many of the products, such as the Sacred Nature line in Comfort Zone, are already 100% net-positive meaning the production of the products do not take more away from the earth's resources than it returns, but rather gives more back than was taken to create it. Using products and supporting businesses that support organic, regenerative farming practices are easy choices we can make in our everyday lives as consumers to live the lives we wish without taking away more from our finite resources than necessary. Bargersville Wellness is committed to providing excellent beauty and self-care services to our community without negatively affecting our environment.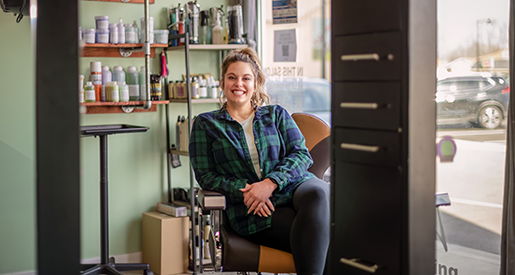 Finally, to eliminate local waste from our waterways and landfills, BW has partnered with Green Circle Salons and recycles more than 99% of the waste we create to operate. We have an in-house Lomi composter for food waste and recycle all single-use items into waste-to-energy recycling (burns waste than cannot be truly recycled and uses that for energy), as well as glass, plastic, metal, Styrofoam, batteries, broken appliances, etc. Hair is recycled into oil booms for oil spills and bedding for wildlife when wildlife is affected by human-made and natural disasters. We have very little physical trash being picked up on trash day and we also do at least two group community clean-ups around Bargersville and Greenwood each year!
Bargersville Wellness is a female and veteran owned and operated small business in downtown Bargersville offering salon, barbering, esthetic, massage, and yoga services. Our passion is sustainable and accessible self-care and we have grown our team of eight employees in 2019 to 24 in 2023!
For more information, please visit us on the web! We look forward to working with and caring for you and your loved ones!
www.bargersvillewellness.com | 317-458-0743 | Facebook, TikTok, and Instagram: @bargersvillewellness | 17 North Baldwin Street, Bargersville, IN 46106 | contact@bargersvillewellness.com |
Photos by Charrie Stambaugh | Photogbossbabe.com