Lou Malnati's Pizzeria Announces New Central Indiana Market Partner Jason Justice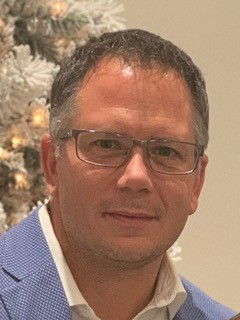 Lou Malnati's Pizzeria is pleased to announce that seasoned casual-dining veteran Jason Justice has been named market partner for Lou Malnati's Pizzeria in Central Indiana. The Indiana native and current Fishers, Ind. resident will oversee the iconic family-owned restaurant's five locations in Central Indiana and boasts several years of experience in the restaurant industry. Justice joined the Lou Malnati's team in June 2023.
Justice, who studied at the University of Indianapolis, most recently served as director of operations for Bar Louie in Indiana. Prior hospitality experience also includes serving as director of retail operations for Copper Moon Coffee, district manager for World Wide Wings, doing business as Buffalo Wild Wings, and holding leadership positions with several other well-known restaurant concepts around Indiana. Considered the oldest family name in Chicago pizza, Lou Malnati's Pizzeria is passionate about pizza and people and is proud to support the local communities they serve, one legendary deep dish at a time.
The five Central Indiana locations to be overseen by Justice include a full-service dine-in restaurant in Broad Ripple and carry-out and delivery locations in Avon, Carmel, Greenwood, and on West 86th St. in Indianapolis.
"Lou Malnati's is committed to quality and community, and I am excited to be able to work with this team to share the Lou Malnati's brand with Central Indiana," said Justice. "Facilitating meaningful connections with local partners is one of my favorite parts of the job, and I am looking forward to meeting with our neighbors across Indianapolis and beyond."
Hours of operation, locations and menus for Lou Malnati's Pizzeria in Central Indiana can be found by visiting https://www.loumalnatis.com/indiana.
Please don't hesitate to reach out to Jason directly at jjustice@loumalnatis.com should you be interested in partnering with Lou Malnati's here in Indy.
Lou Malnati's Social
Website: http://www.loumalnatis.com/
Company History: http://www.loumalnatis.com/about
Twitter: https://twitter.com/loumalnatis
Facebook: https://www.facebook.com/loumalnatis
Instagram: https://instagram.com/loumalnatis/