MEET YOUR AMBASSADOR: Ray Stapleton, Expense Reduction Analysts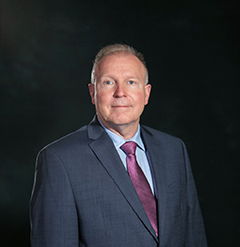 Meet Aspire Ambassador Ray Stapleton with Expense Reduction Analysts! Ray has been an ambassador for ten years. Here are some things to know about Ray:
As an ambassador of ten years, how has it been beneficial to you and your business?

As an ambassador, my business is promoted by the Aspire community and at events. The word of mouth advertising helps get my business name out to the public and leads to conversations about what we do to help businesses reduce their expenses.


What excites you about being an ambassador?

Learning about all of the new area businesses that join Aspire and helping them connect and grow. The Johnson County area has many interesting businesses and talented people, and it is a pleasure getting to know these businesses.


Can you remember a favorite moment during your time as an Ambassador that sticks with you?

Volunteering for the Taste of Greenwood was a favorite for both me and my Wife, Beth. We enjoyed getting to know all the local area restaurants, and of course, sampling all the food!


What advice do you have for professionals trying to connect with other professionals.

Make the conversation fun and not all about business. Get to know the person and develop a personal relationship first before engaging in business.


Do you have any good networking tricks or habits you have that have worked for you when you are networking?

Attempt to first know, understand, and help the businessperson you meet before talking about your business. Place your business and needs second and show your goal is about connecting and helping the other person and not about promoting your needs as the primary concern.


What is your favorite color?

Midnight Blue


Tell us something you love to do as a hobby or a favorite vacation spot.

I love to travel and have been to (97) locations listed on the Travelers Century Club Destinations list. I have many favorite vacation memories from Machu Picchu to Rome to New Zealand!


What is your favorite thing about Aspire?

Advocacy and Representation: Aspire provides businesses with a powerful collective voice in influencing local, state, and even national policies. Aspire actively advocate for the interests of their members, promoting pro-business initiatives, and addressing challenges faced by the community.
Thank you so much, Ray, for caring for your fellow members and their development with Aspire.