Member Expert: Only Indiana

A Surprise Benefit of Gratitude and Being Remarkable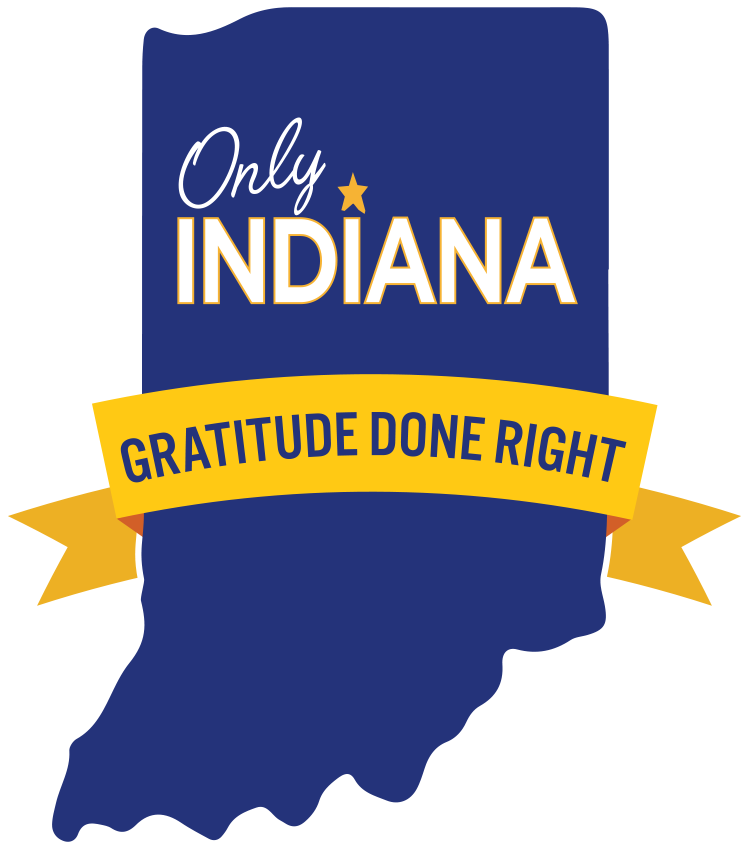 As we approach Thanksgiving, we all think more about gratitude and giving thanks.
I believe our personal and professional success revolves around an attitude of gratitude, and then actually demonstrating our sincere appreciation. Approaching your business with a strong awareness of gratitude can have a huge impact on your customers, and those who make your business succeed every day, your employees!
In the spirit of sharing thanks, here are some of my favorite tips – along with some awesome ideas and best practices for expressing gratitude. I've split these ideas into a few of my favorite tips that revolve around gift-giving for "client and employee gifts", and ways that don't involve traditional gift-giving.
A few favorites from me and Gratitude Done Right:
Consider mailing business cards to clients, employees, and vendors (not just for Christmas, try Thanksgiving or New Year's, or my favorite - acknowledgment of an anniversary:
Your cards do not need to be just for Christmas– consider bookmarks celebrating the new year ahead. Send cards for Thanksgiving, Valentine's, St. Patrick's, (lucky to have them for a customer). No matter the occasion, personalized and sent via snail mail always makes a big impression and can keep you top of mind. In short, it goes a long way.
Make sure you show your clients and employees that you appreciate them and have a process in place to give that appreciation:
Currently, we send a personal handwritten note for our clients to welcome new employees, along with a small, branded gourmet gift to show excitement to be working with them soon. For our clients' customers, we send a surprise You Are Appreciated gift at the end of a project when they least expect it. There's nothing like seeing your brand come to life with an awesome gift and it's one unexpected way our customers like to be remembered, as a business that demonstrates thanks!
Best Practices for Gifting Clients and Others
You may have heard of "client gifts" or company gifts. You can give these when you complete a project, for referrals, new business, the holidays, and even "just because". Here are some great things to keep in mind from some inspiring small business owners!
Give gifts that make life more delicious like Indiana Fudge in a Cup
Make things easier during the craziness of the holidays, or to employees "just because". Send personalized 4oz cups of fudge that can be an instant "Wow what a great little gift he just sent me" - it's an easy, fast and amazing way to show your gratitude, and can easily make someone's day special.
Give client gifts that also support local businesses, making the gratitude circle much wider!
Make sure your client gifts are resourceful, meaningful, and thoughtful (hint: we make "branded swag" look amazing). Show your appreciation to your clients by supporting our local small business by gifting local artisan gourmet gifts. Supporting local shows your company cares about, and supports small business, and the impact in our community when we keep our dollars local. Remember, it's not about branded swag that serves no purpose to the recipient, but rather a gift that the recipient really appreciates. A gift that will make both you and your business memorable and remarkable.
Thank you for reading this and for your support. You may not realize it, but every time you share this on your social media, or you write a note to me, it makes a tremendous difference and I feel full of gratitude. I am truly grateful for that kind of support - so thank you. Wishing you and your family wonderful Thanksgiving this year!