Member Profile: Bargersville Wellness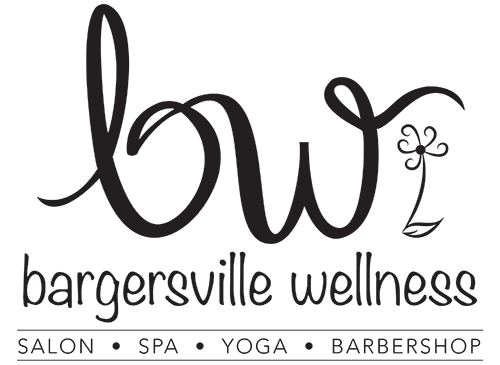 Bargersville Wellness is a 100% female and 50% veteran-owned, eco-conscious salon, spa, yoga studio, and barbershop located in Downtown Bargersville. BW opened in 2019 as a mixed-use wellness space with community-centered, B-Corp inspired values designed to offer industry professionals a space to practice their skills and learn the business side of their industry without the pressures of traditional salon and spa management. BW has created a safe space designed with you in mind, accepting you as you are, each time you visit us. Each of us at BW believes in freedom and equity for all!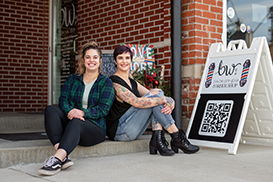 The BW mission is providing individualized and accessible hair, skin, and body therapies to their guests and space to teach industry professionals to thrive in an inclusive, diverse, equitable, and FUN environment! Additionally, the BW team wants to change the way the salon and spa industry interacts with their environment, employees, and fellow industry professionals. BW intends to be stewards to our community and environment and spark positive change amongst our fellow business owners!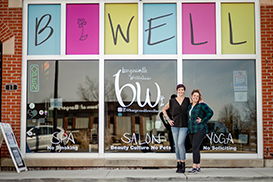 The BW vision is to create an experience for their guests and team that will inspire change in their lives and our community. BW also envisions building a team learning environment with our peers. Additionally, BW will raise awareness about the need of, and provide education for, self-care for all age categories. Empowering their clients and future clients to be cared for by BW is as important as educating them to be cared for by themselves.
BW offers many services and classes and is always evolving! Services include yoga classes, private yoga lessons and sessions, Reiki, eyelash extensions and lifts, brow and lash tinting, licensed barbering, all genders hair color, cuts, styles, highlights, balayage, fantasy color, lowlights, perms, and Brazilian Blowouts. Spa services include dermaplaning, face and body waxing, facials, massages (prenatal, therapeutic, hot stone, and deep tissue), bodywork (Ayruveda massage, ortho-bionomy, reflexology, lymphatic drainage, dry body brushing), and makeup!
www.bargersvillewellness.com | 317-458-0743 | Facebook, TikTok, & Instagram: @bargersvillewellness |
17 North Baldwin Street, Bargersville, IN 46106 | contact@bargersvillewellness.com |
Photos by Charrie Stambaugh | Photogbossbabe.com