Member Profile: Chartwell Luxury Travel, LLC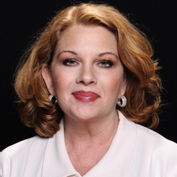 Lisa Prosser, Travel Advisor at Chartwell Luxury Travel, LLC has created a list of some of her favorite destinations. Lisa has been creating memorable vacations for her clients since 2014.
a. Scotland ~ for her people, the countryside, the music, and the Scotch

b. Key West ~ for the vibe, the diversity, and all the live music

c. Croatia ~ for its history, the Adriatic Sea, the wine, the passion of the people and its cleanliness

d. Moab ~ for the mountains, different terrains, that "old West feel"

e. Portugal ~ for the Fado singers, the Castles, the micro-climates, the fishing villages, the flora and fauna, and the art

f. Caribbean ~ specifically, the Southern Caribbean Islands for the peace of the ocean
If you need some ideas for your upcoming travel plans, contact Lisa today for an appointment. #wedotravel #soVirtuoso #Icanhelp 317-590-8711 or Lisa@chartwell.travel.