Member Profile: Christian Brothers Automotive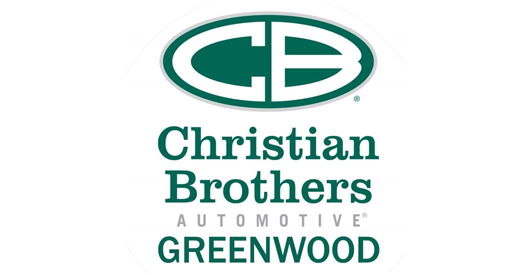 Founded in 1982, Christian Brothers Automotive is a faith-based franchise with over 200 locations nationwide. The brand recently received the JD Power Award for being Number One in Customer Satisfaction for Aftermarket General Maintenance. This achievement confirms CBA's commitment to providing excellent care with a Nice Difference®. Local shops are deeply involved in their communities while seeking to "love your neighbor as yourself."
The new Greenwood shop, located at 4985 West Smith Valley Road, is locally owned and operated by Dave Barnett and provides vehicle maintenance and repair for all makes and models of cars and light trucks. Fleet managers, as well as individual car owners, are encouraged to visit. Guests are always personally greeted and welcomed into the clean comfortable lobby, offered fresh coffee or soft drinks, snacks, and free high-speed WiFi and charging ports. A courtesy shuttle is also available to transport customers to and from the shop at their convenience. While vehicles are being serviced, customers are kept up-to-date on the status of repairs through multi-media text messages or email.
Inside the nine garage bays, cars are treated with expert care. Master technicians using state-of-the-art equipment, including complete factory-level digital scan tools, perform maintenance and repair services from basic oil changes to complete engine and transmission replacements. Nearly any mechanical or electrical service offered at a dealership can be performed at Christian Brothers Automotive and the work is backed by their industry-leading Nice Difference Warranty which covers parts and labor for three years or 36,000 miles whichever comes LAST!
The Team at Christian Brothers Automotive is excited to now be operating in Greenwood and is committed to serving the local Center Grove community. Operating hours are Monday through Friday from 7 am to 6 p.m. Everyone is invited to visit the new facility to experience the Nice Difference that has come to Johnson County.