Member Profile: CKV Finished Products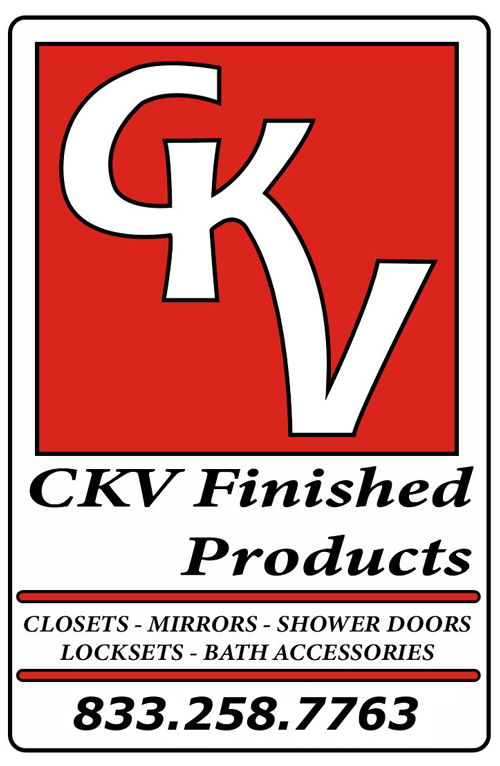 CKV Finished Products was established in 2005 and provides sales and installation of closet shelving, shower doors, bath accessories, and other finished products for new construction and remodels to the greater Indianapolis area. Located on the south side of Indy and founded by owners Rick Cummings, Kenny Knartzer, and Scott Vandenburg, CKV has shown consistent growth since its inception with over $2m in annual sales and 11 full time employees. CKV has been a Builders Association of Greater Indianapolis (BAGI) member since 2010 and has participated in Habitat For Humanity efforts as well as several Home A Rama's.
Rick brings 30 years of experience to customers with a unique ability to offer custom aesthetics to satisfy all tastes and styles. He leads our sales and services departments and works with customers to design their closets and shower doors. Rick has also focused on furthering the industry growth by serving on the Johnson County Council Division of BAGI as a member and past President.
Before CKV, Scott spent 14 years in the banking industry. He has turned his attention to detail towards delivering the highest quality of craftsmanship by leading our custom homes operations specializing in laminate closet shelving and custom heavy glass.
Kenny manages all financial operations for CKV having had extensive experience in Finance, IT and Sales roles. In fact, Kenny and Scott worked together in their previous careers at a local bank in Indianapolis. Kenny has also served on the Greenwood Board of Zoning Appeals for the past 18 years and currently serves as the Chairman.
CKV has won both the BAGI Associate of the Year and Firm Foundation awards. All three co-founders enjoy spending time together outside work where they've played softball, enjoyed weekends at the lake, and vacationed together for 20+ years.