Member Profile: Crown Services Inc.
We Work For You… That's What We Do!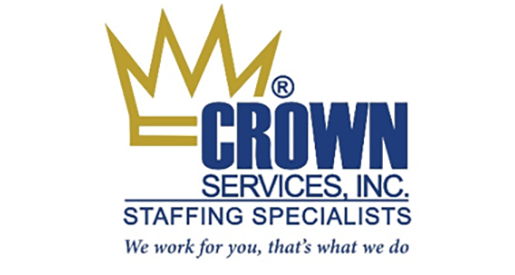 Chad Countiss founded Crown Services, Inc. in 1968 as a small, family-owned staffing company in Columbus, Ohio. Over the years, we have opened offices throughout the Midwest and Southeast. Crown Services, Inc. celebrated 50 years of business in 2018.
In January 2020, Jay Hodges was promoted to CEO and brought new life to an old industry. Jay has surrounded himself with a team that is ready to take Crown Services and the industry, as a whole, to new heights. He has been with Crown Services for over 25 years before accepting the position as CEO. To say Crown Services is taking charge and making a name for itself is an understatement.
Crown Services' core values are all based around respect for all people, family comes first, developing people, building relationships, striving for excellence and entrepreneurial spirit. Our mission is to provide consistently exceptional service and solutions for staffing challenges by valuing and putting people first.
Crown Services, Inc. has earned The Joint Commission's Gold Seal of Approval® for Health Care Staffing Services Certification. We are proud to have been recertified with WBENC, Women's Business Enterprise National Council. Crown Services, Inc. was first certified in 2009. Their world-class certification standard is accepted by more than 1,000 corporations representing America's most prestigious brands, in addition to many states, cities and government entities.
We specialize in light industrial, office and healthcare. We currently have two offices in the Indianapolis area. One in Plainfield and one in Greenwood. We are in the beginning stages of opening a new office on the Northside of Indianapolis. We are a one-stop-shop for our clients and our field associates.
720 Executive Drive Suite 2200 Greenwood, IN 46143 317-762-0702
148 N. Perry Road Plainfield, IN 46168 317-876-2972
86th & Ditch Road-- Coming Soon
Crown Services, Inc. is committed to making a positive impact on the world at work. Our Managers and Staff live and work in the communities we have offices. We take great pride in caring for our friends in the community whether it's supporting our local athletes and charities or hosting a breakfast for veterans. We are committed to community service. Each year we select charity initiatives to support.
Follow us on social media.