Member Profile: Festival Country Indiana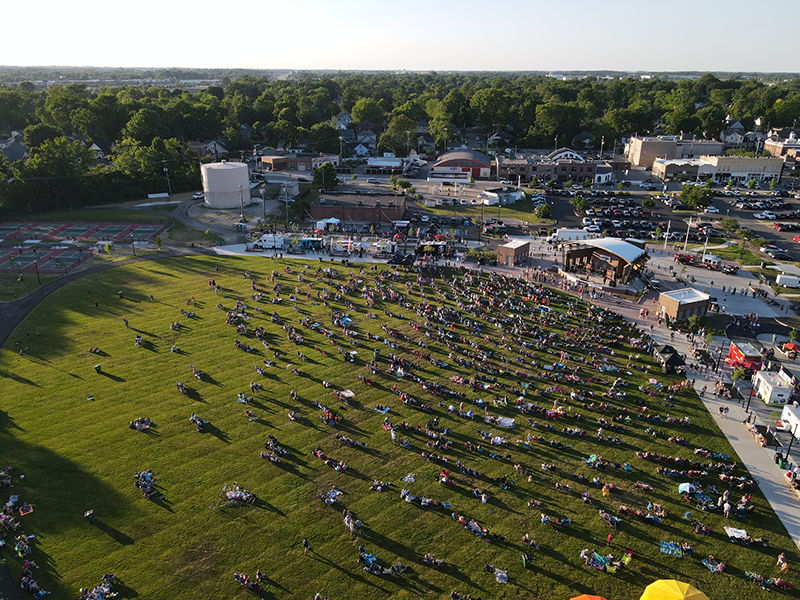 Don't let another summer go by without having a blast at as many of the outdoor concerts and festivals as you can. The communities just south of Indiana are known as Festival Country Indiana because of the always festive vibe.
Festival Country Indiana provides numerous opportunities to engage in the local culture. Explore the diverse range of events, farmers markets, and concerts happening throughout the area. The Franklin Firecracker Festival takes place on July 3, the Edinburgh Firecracker Festival on July 4, the Garden Walk on July 8-9, the Johnson County Fair from July 16 to 22, and RecFest on July 29.
For those seeking fresh and local produce, the farmers markets in Greenwood, Franklin, Bargersville, Edinburgh, Trafalgar, and Whiteland offer a bountiful selection.
Music lovers can catch the right vibrations at the Ray Skillman Concert Series, Greenwood Summer Concert Series, Summer Concerts in Bargersville, Franklin Summer Concert Series and Picnic Concert Series at Mallow Run Winery.
When you're in Festival Country, Indulge your taste buds in the region's culinary hotspots. Experience farm-to-table cuisine at RFD in Franklin or Revery in Greenwood, where fresh ingredients are transformed into tantalizing masterpieces. Sample locally brewed craft beer and delectable dishes at Taxman Brewery in Bargersville, where exceptional culinary offerings meet a welcoming ambiance.
Festival Country Indiana, the expert local tourism agency, opens the door to a world of adventure, culture, and culinary delights. With captivating attractions, vibrant festivals, and unforgettable food experiences, July in Festival Country Indiana is a time of celebration and exploration. Immerse yourself in the natural beauty, music, and flavors of the season. Discover more about Festival Country Indiana at https://www.festivalcountryindiana.com.