Member Profile: Hoosier Academic Coaching LLC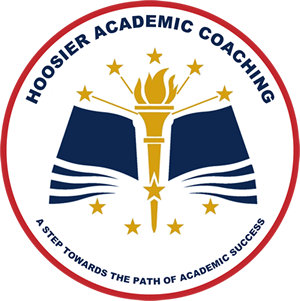 Hoosier Academic Coaching LLC of Greenwood, Indiana officially opened for clients in May 2022 to help students with all things related to academics.
"I opened this business because I enjoy working with students and felt like the work I was doing previously wasn't satisfying in that sense. I love to help students achieve their goals so that's why I decided to open Hoosier Academic Coaching."
Meaghan Rysdale is the Founder and an Independent Educational Consultant at Hoosier Academic Coaching LLC. Rysdale opened this business to help students with all things related to academia, including College Planning, Tutoring, Mentoring, Resume Enhancement, and Professional Engagement. Her specialty is assisting with Creative Essay Writing and coming up with Comprehensive Lists for potential colleges that could be a "best fit" for students in terms of the school itself and financial assistance to minimize student loan debt.
Rysdale became invested in this work years ago when she was assisting family, friends, and neighbors with college applications. While she was in school for her PhD, she decided that her passion was in mentoring and working with students to ensure they had the best possible chance of being successful and decided to leave her program to pursue such.
Through the course of her life, she challenged her background of being a first-generation college student to see how high she could set the bar for her family. In doing so, she was able to: secure an International Baccalaureate full diploma in high school and begin college with Advanced Placement credits; attend the University of South Carolina Columbia on scholarship; graduate with a Bachelors into a fully funded PhD program at Indiana University Bloomington. Although she did not complete her PhD, her qualifications are that of a Bachelors and Masters, in addition to multiple years of experience in the US college setting.
In previous years, Rysdale has successfully assisted family and friends with university applications with scholarship money equating over $1,500,000 at some of the following universities: Clemson University, Coastal Carolina University, Cornell University, Cambridge University (UK), College of Charleston, Duke University, East Carolina University, Indiana University, New York University, University of South Carolina, University of South Carolina Darla School of Business, Winthrop University and more.
This 2022 college application season, she has worked with nearly 30 students. Although the "priority" deadline for many schools was only November 1st, many of her students have already started to hear back with offers from schools such as: Ball State, Michigan State, University of Indianapolis, and many others. She is currently working with her top-tier students to perfect applications for schools like Yale, Harvard, and Johns Hopkins. Although it is very early in the process, some of her students have even received offers from schools with merit scholarships totaling over $500,000+ thus far.
"I work hard to make sure my students have the best chance and opportunities possible. They have done the most difficult part with their SAT exams and maintaining their GPA, and now it is up to me to see how I can maximize the opportunities for them. Nowadays it is very difficult and overwhelming to understand how to navigate the college admissions process. This is where my expertise comes in. Part of my background requires that I tour Universities across the country to get a "feel" for the schools to understand what may be best for the students I work with. Since May, I have toured nearly 20 schools to gather and compile the best information for my students. My most recent visit was to Seattle University just a few weeks ago in the state of Washington."
Rysdale enjoys working with a variety of students, not only those who are top tier but those who have also struggled to find their way through school and navigate online learning through Covid-19. She works with students from all backgrounds, communities, demographics, and academic abilities. As college admissions begin to slow, her next phase of work will start with limited groups of 10th &11th graders focusing on pSAT/SAT prep in early January. Just recently, she brought on a local math scholar to assist with this workshop series she will host at her office.
"Having the most qualified and credible scholars to collaborate for our students is important to me. This is why I depend on people that I have known for years that I have seen teach in university settings and worked side by side with them in different capacities. Hopefully I will continue to grow this business so I may bring on more individuals that I know are more than capable to help these stellar students in our local area," says Rysdale.
For more information about how Hoosier Academic Coaching may be able to assist your high school student, visit their website at www.HoosierAcademicCoaching.com.