Member Profile: MH Equipment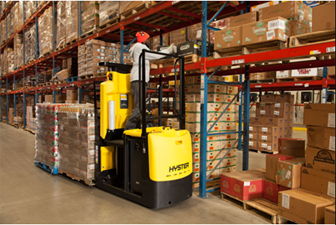 From concept to completion, MH Equipment's vision driven; ethical market leadership allows us to build lasting partnerships with our clients. We offer solutions for all your warehousing needs from designing flow of goods, storage, all forms of material handling, and inventory management to order fulfillment, automation, and all phases of project execution.
Originally, MH Equipment operated as a distributor of various material handling equipment, such as Hyster, Genie, and Combilift, we have grown our offerings over the past 40 years to include conveyor and sortation systems, order picking, storage equipment, and Automated Guided Vehicles (AGVs) and Autonomous Mobile Robots (AMRs).
We develop and install custom solutions in line with your company goals and strategies. Combining your first-hand knowledge of your business with our industry expertise, we will make your warehouse work for you. Whether you're looking for some fine-tuning, total re-engineering, or a new greenfield facility, contact our team to learn more.
Our Mission…
Is to deliver exceptional service while recognizing that…
All People Matter and are due honor and respect.
Principled Passion Inspires others and enriches lives.
Our Purpose Unites us in serving our customers and community.
Visit our website at:
or call Valerie Correll
317-850-5098