Member Profile: Pilsung ATA Martial Arts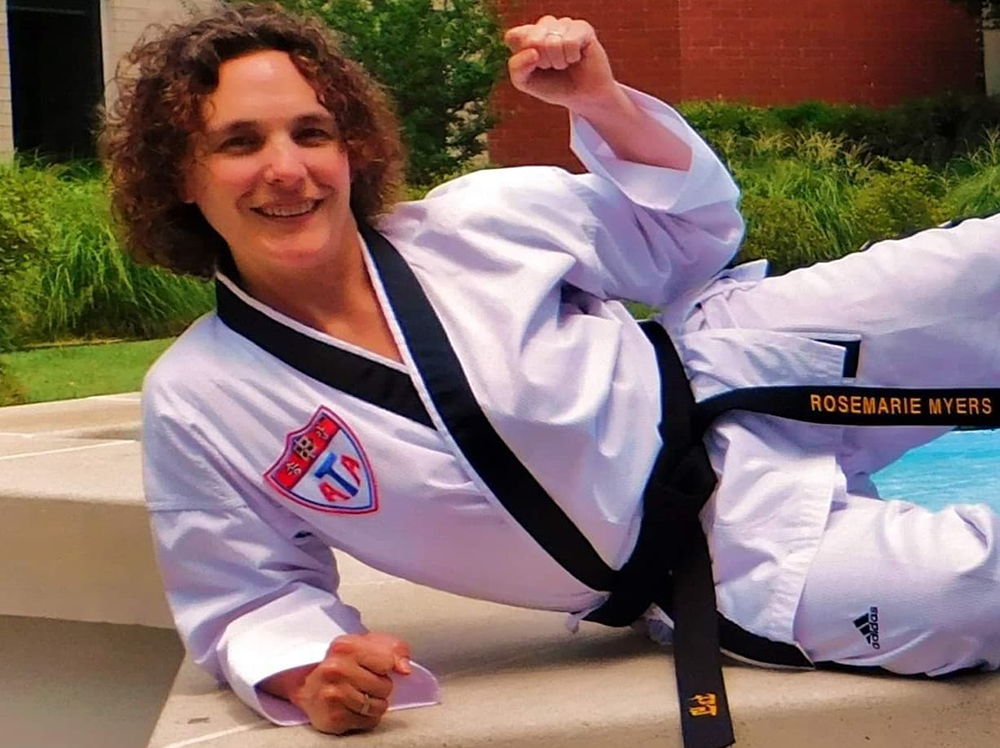 In January ATA, Inc announced and invited Master Nominees into its Mastership training process. Rose Myers, Co-Owner and Chief Instructor of Pilsung ATA Martial Arts, was among those achieving this prestigious invitation. Being worthy of the invitation is only the first step in the program. Master Nominee Myers will complete 10 months of diverse training comprising of leadership book studies, extensive training - including a climb to Turtlehead Peak in Red Rock Canyon, and culminating in a nine-day fast and ceremony at the Songahm Gardens in Little Rock, Arkansas: ATA, Inc's worldwide headquarters.
To achieve this invitation, Master Nominee Myers was in a unique group who tested for rank amid the pandemic, earning the rank of sixth-degree black belt. A significant milestone in the career of an ATA Martial Artist, it signifies approximately 20 years of hard work and dedication to the art, achieving all nine levels of color belt as well as 6 levels of black belt, and the first ability to earn a title within the ATA, Inc.
Master Nominee Myers founded Greenwood's Pilsung ATA Martial Arts 18 years ago. She has successfully grown the program through various stages and businesses, including roots within the Greenwood Community Center. Joined by her husband, Brian Myers, and her daughter, Pilsung ATA is truly a family-owned business and fosters a family atmosphere within it. A community advocate, Master Nominee Myers actively uses her training in Sexual Harassment and Rape Prevention, as well as Bully Prevention, to support the Greenwood and Johnson County Public Libraries, as well as the Hornet Park Community Center. She also uses her Environmental Engineering degree (University of Dayton) to educate her students and offer programming in STEM.
About Pilsung ATA Martial Arts, Inc
Pilsung ATA began in November of 2002 as a contracted program. It has grown into its own academy currently next to Central 9, and is home to over 125 students, ages 3 to 63. Family-owned and operated, Pilsung ATA is a member of ATA, Inc, the world's largest martial arts organization, and teaches Songahm Taekwondo as well as Krav Maga and yoga.
Questions about the programs offered may contact Pilsung ATA at 317.881.2762.