Member Profile: Why Dignify LLC | Joe Gervase - Goosehead Insurance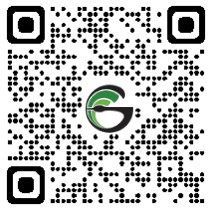 Whether you're upgrading your vehicle, investing in an engagement ring, purchasing a home, adding to a watch collection, or protecting the future for loved ones, the most important decision is to assign the proper value to yourself. Why Dignify? Dignity is a concept used in moral, ethical, legal, and political discussions to signify that a being has an innate right to be valued. Dignify yourself: protect your livelihood with Why Dignify LLC | Joe Gervase - Goosehead Insurance! Reach out for a quote.
Calling all Indiana real estate agents, mortgage loan professionals, title companies, and others who make the homebuying process possible… we are designed with your business in mind, contact us today to learn more about strategic partnerships. Our goal is to help you shine and keep your closings on time.
No two homes are exactly alike. The same is true of home insurers. At Goosehead, we've reviewed scores of insurance companies and evaluated the coverage, terms, and rates offered. That means we have the freedom and insights needed to pinpoint the policies and companies that best match your clients' needs and budget. After comparing dozens of carriers, we'll ensure the best fit, let us show you!
Joe chose to franchise with Goosehead Insurance after twenty years in education and sales, recently representing two manufacturers through distributors for civic and educational organizations throughout the United States and Canada. He has had the privilege of working in a variety of roles with an intentional focus on providing high-quality, unique experiences, where customer satisfaction has served as the foundation for success. Originally from Buffalo, New York, Joe is passionate about helping those in need, food service, the outdoors, and traveling with his family.
Keep your carriers honest, mitigate rate hikes, and see what sets Joe Gervase and Goosehead apart!