Mutual Savings Bank Promotes Kellie L. Gordon to Chief Information Officer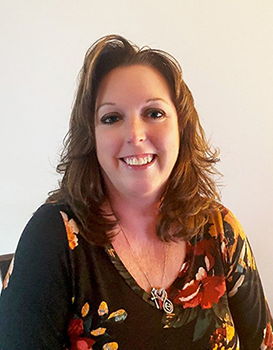 Mutual Savings Bank, the only locally based community bank in Johnson County, is proud to announce the promotion of Kellie L. Gordon to Chief Information Officer. Kellie will retain her role Senior Vice President, a position she has held since 2019.
"Everyone associated with Mutual Savings Bank is excited for Kellie Gordon. Kellie is a career banker, proving that hard work and dedication can payoff." said David A. Coffey, President and CEO. Coffey also indicated, "Kellie has worked to improve her knowledge and skill level over the years. We are proud to have her on our team and this promotion is well deserved."
Kellie's tenure with the bank started in 1996. She started as a teller and has had direct experience in other areas of the bank as well. During her time at the bank, she completed her college degree in information technology, computer security and information assurance. Kellie's responsibilities will continue to include the duties related to information security, network administrator, deposit services, cybersecurity, and information technology.
Kellie, and her husband Andy, live in Franklin, Indiana.
About Mutual Savings Bank:
Founded in Franklin, IN. in 1890, Mutual Savings Bank's mission is to provide high-quality service and great products to the residents of Johnson County. With four locations in Franklin, Greenwood, and Trafalgar, Mutual has continued to steadily grow alongside its community, with a reputation for responsive service and a genuine interest in the needs of its customers. Mutual Savings Bank… Let's Bank Together