New Detailing Shop in Greenwood Pampers Automobiles Like Babies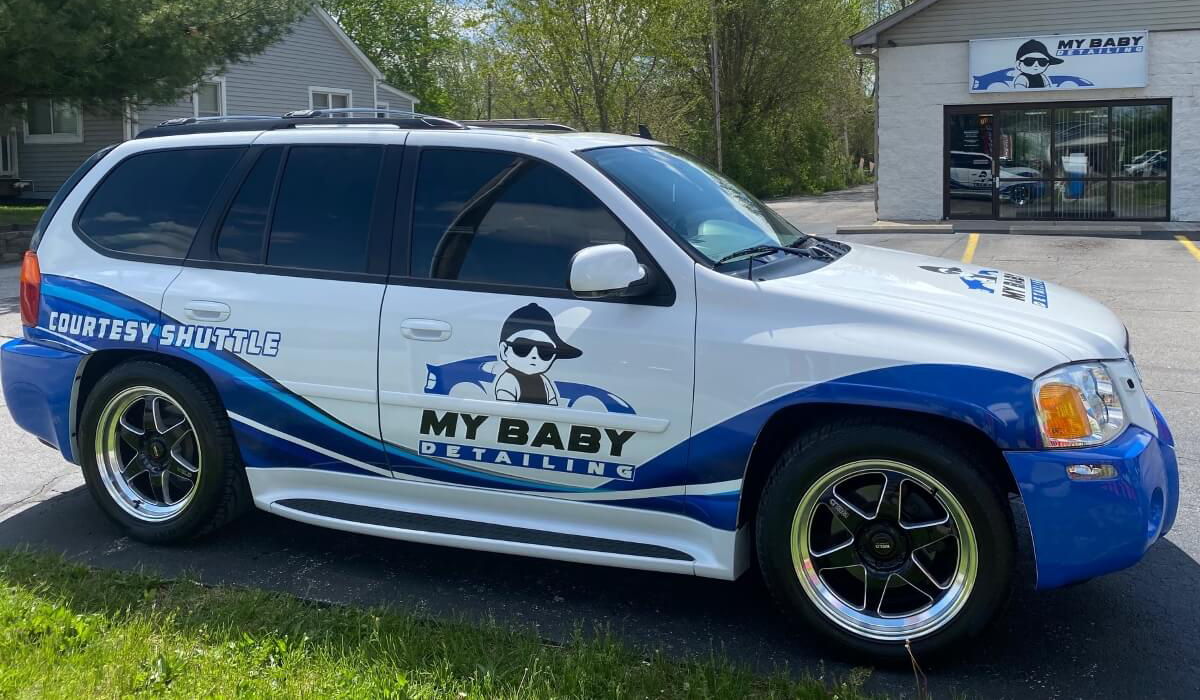 My Baby Detailing is pleased to announce its Grand Opening on Tuesday, May 10. This premium automotive detailing facility cleans, polishes, and protects cars, trucks, and motorcycles to the highest standards, mimicking the way a proud parent cares for a child. "When you ask an owner of a special vehicle to tell you about their car, one of the first things they say is, 'Oh, that car is my baby!'" says Dave Barnett, owner of the new shop. "That's where we got the name for our business and that's how we treat our clients' cars." The Technicians at My Baby Detailing are all automotive enthusiasts and are as passionate about their clients' vehicles as the owners themselves.
The new shop has been open at 4981 Smith Valley Road on the west side of Greenwood since March 1, but will formally celebrate its Grand Opening on May 10th with a Ribbon Cutting Ceremony at 12:30 pm. Free pizza will be provided thanks to the shop's next-door neighbor, Domino's Pizza, and special vehicles will be on display. Technicians will be on hand to demonstrate the products and processes that My Baby Detailing uses to make cars sparkle and shine. They will also answer any questions that patrons may have and provide free estimates for their various service offerings, including the latest in ceramic coating technology.
Automotive detailing is a multi-billion dollar industry and encompasses a wide range of services to keep vehicles in top condition and looking their best. My Baby Detailing provides services from basic hand-washes to multi-step paint correction and state-of-the-art ceramic coatings that add deep gloss and provide years of protection to a car's finish. They provide extensive cleaning services for the interior, exterior, and even under the hood of any make or model of car or light truck. They also work on boats and motorcycles. "If we can fit it in our shop, we'll detail it," says Technician, Joshua Echerd. The shop has a large work area that can easily accommodate four to six vehicles at once so the opportunities are almost limitless. They also have a dedicated Courtesy Shuttle to provide clients with complimentary rides to and from the shop. "We want to make it as convenient as possible for clients to have their vehicles detailed," said Barnett. "We're on a mission to beautify central Indiana, one vehicle at a time."