Next Level Jobs Grants Now Available, Employers Encouraged to Move Fast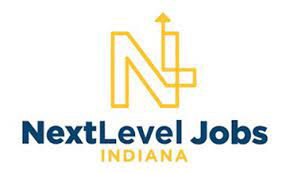 More than one million jobs must be filled in Indiana in the next decade, and funding has just been made available for employers to train new or existing workers to meet that demand. The Next Level Jobs program reimburses employers who train, hire, and retain new or existing workers to fill in-demand positions in a half dozen priority sectors. The Employer Training Grant reimburses employers up to $5,000 per employee for a maximum $50,000 per employer. Employers are encouraged to apply soon, while funds are still available.
"The Next Level grant program has been an important tool in the hiring toolkit because training is expensive, especially in some of the skilled positions the state is targeting for support," observed Aspire Economic Development + Chamber Alliance President and CEO Christian Maslowski. "By helping Hoosier employers hire and train new talent, the State is enabling businesses to keep up with demand and grow our economy. We are grateful for its continued funding."
When to apply? "Move quickly," urged Robin Close, WorkOne business services representative for Johnson and Shelby counties. "This grant that was just announced is for the entire state of Indiana and funds will be awarded on a first-come, first-served basis. We expect that funds will be allocated by September, so apply now." The Johnson and Shelby County WorkOne office will assist employers with creating or enhancing their training programs to include upskilling current employees and new hires.
To apply, Close explained, employers should click here and select "Employers." This is the start of the application process, Close explained. "From there, the Department of Workforce Development will forward your request to my office and we will complete the training plan, gather job descriptions and submit the final application. The paperwork to apply for this grant and to request payment has no red tape and is very easy." Employers with questions may contact Close at rclose@workonecentral.org.
The Next Level Jobs initiative focuses on helping Indiana companies fill high-demand jobs in high-priority sectors that are driving Indiana's 21st Century economy. The grant covers occupations in a half-dozen priority sectors: advanced manufacturing, agriculture, IT & business services, building & construction, health & life sciences, and transportation & logistics. Click here to learn more.
Next Level grants cover some of the training programs at Indiana Tech College of Professional Studies and Central Nine Career Center in Greenwood, Ivy Tech Community College in Franklin, and Vincennes University's two Indianapolis locations, as well as other training providers.
In Johnson County, the grant was used last year in a variety of ways, Close said: in the trades, long-term-care facilities, sales teams, office staff, non-profits and more. "In the last months, employers' focus has been recruitment and reduction of turnover. The training grant has been used as a retention tool for both," Close said. "New hires consider training as a determining factor when choosing a job, and employers who are intentional about upskilling their workforce will see better retention."
"I'm very glad it was approved in the legislation for this year," Close concluded. "While larger companies can sometimes absorb new or additional employee training costs, the small-to-medium companies can take advantage of this resource. My area is Johnson and Shelby counties and I want to keep the dollars local. The time to act is now."