Small Business Weekend – Selective Seconds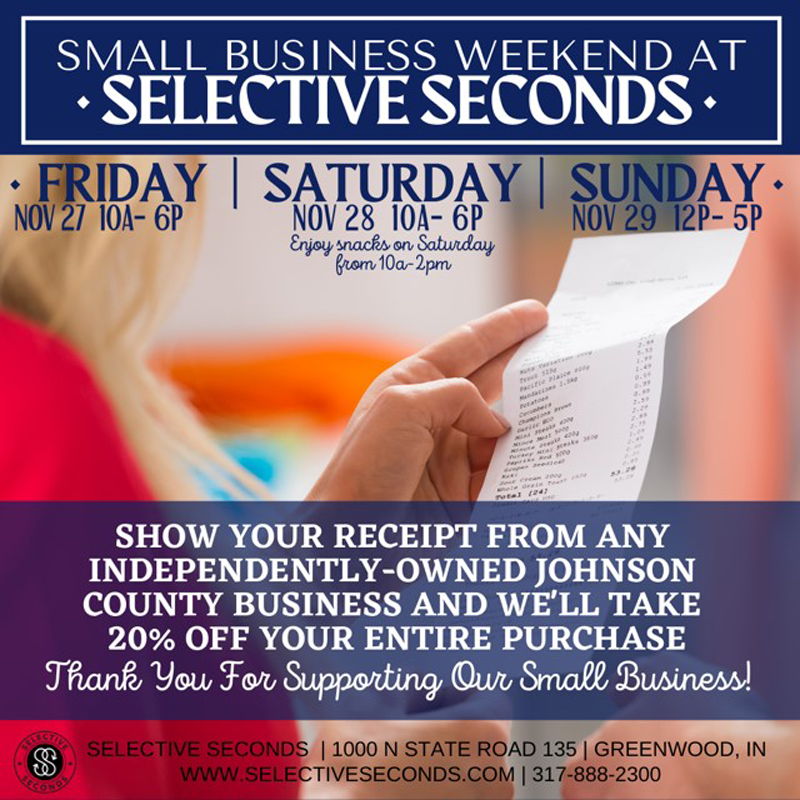 During Small Business Weekend (November 27-29), anyone presenting Selective Seconds with a receipt from an independently owned business from Johnson County will be given 20 percent off an entire purchase.
This is a holiday Selective Seconds wants to generously promote so lots of people will support small businesses. Selective Seconds will collect the receipts as if they are "coupon."
After the event is over, Selective Seconds will tag these businesses on social media.