South Korean Automotive Supplier Expands to Franklin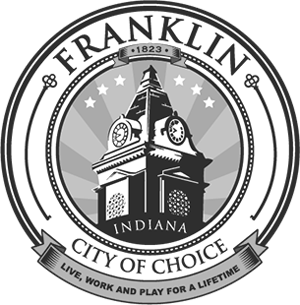 Daechang Seat Co., Ltd., USA plans to open a metal stamping facility in Franklin to produce auto seat frames. The South Korean-based company plans to build a 250,000-square-foot facility on a 25-acre site on Linville Way. Construction will begin in the third quarter with operations set to begin one year later. The $15 million structure will house $15 million in equipment and other property. Daechang will employ 100 people by the end of 2024, with the first 25 to be hired at the end of 2022.
"We are very pleased with this news, which will help us diversify our community further. Daechang is a good fit and we look forward to working with them," said Franklin Mayor Steve Barnett. "We believe they chose Franklin because we are a very welcoming community," he added. "Our staff is willing to work with them every step of the way. In fact, Franklin is known for its hospitality, with festivals and a great quality of life. Also, Franklin has centralized distribution with easy access to Louisville, Cincinnati, St. Louis and, of course, Indianapolis. We believe this was another factor in their decision."
Daechang, created in 1979, opened its U.S. headquarters in Indianapolis in 2017 and a facility in Phenix City, Ala., two years later. It manufactures seat frames for Kia, Hyundai and Subaru car makers.
Aspire was pleased to coordinate the local site selection process. Aspire Vice President of Economic Development Amanda Rubadue noted, "Daechang is still another example of the types of companies Aspire wants to attract to Johnson County, those with high-quality advanced industry jobs, as outlined in our 5-year Economic Development Strategic Plan."
Daechang's request for a 10-year million real property tax abatement and a five-year personal property tax abatement was approved by the Franklin Redevelopment Commission last week and will be considered by the Franklin City Council on June 21.
About Aspire Economic Development + Chamber Alliance
Aspire Economic Development + Chamber Alliance's mission is to drive economic development and business success in Johnson County and southern Indianapolis. As the local economic development organization for Johnson County, Aspire leverages community development opportunities to attract, retain, and expand businesses in the county. As a chamber of commerce, Aspire leads the area's business community by advancing pro-growth policy and providing comprehensive member services to entrepreneurs, small businesses, and large corporations. For more information, please visit AspireJohnsonCounty.com.