Statehouse Update: Latest Revenue Forecast Good for Budgeting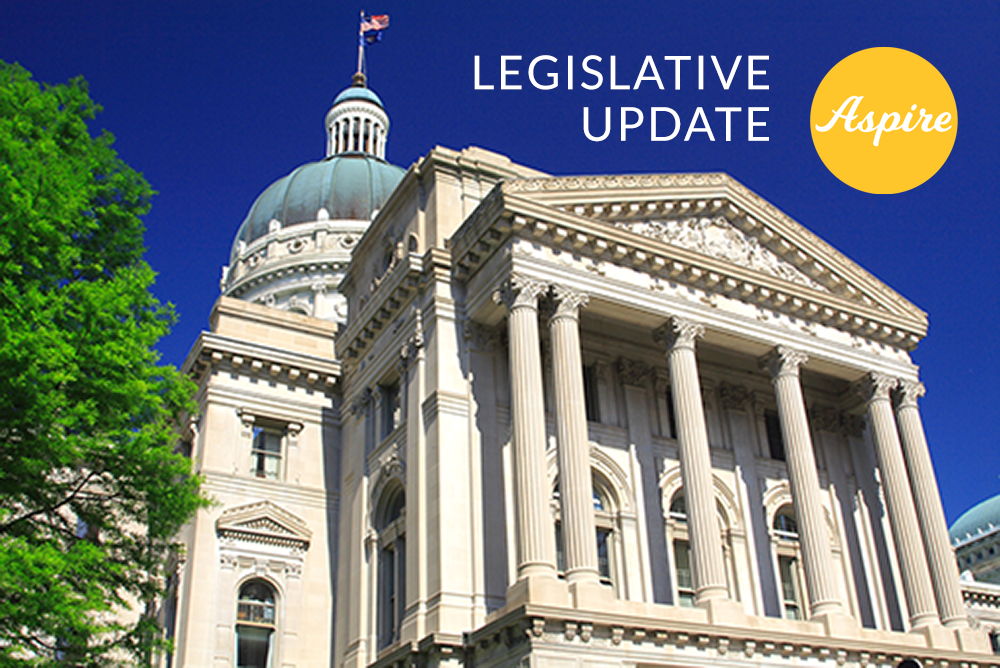 As the clock ticks down on the final days of the 2023 legislative session, conference committees are in full swing. Nearly 100 bills landed on Governor Holcomb's desk last Tuesday, all of which were signed by the end of the week. Several priority House and Senate bills went through conference committees last week, and a lot of behind-the-scenes work was tackled over this past weekend to get these bills ready for a final vote leading into this last week of session.
And, in particularly good news, the April revenue forecast projects an extra $1.5 billion dollars that budget writers can potentially spend.
Revenue Forecast Positions Comfortable Budget Spending
Good news came in large numbers this week, $1.5 billion to be exact, as news of the April Revenue Forecast made its way to budget drafters. Given the vast differences between Senate and House versions of HB 1001, especially in school choice funding, this unexpected increase in available funds could ease final negotiations. We also see this as an opportunity to make a bigger impact on early learning funding.
Child Care / Early Childhood Education
As we reported last week, HB 1591, the omnibus education bill that includes making the On My Way Pre-K program permanent. The amended bill passed the Senate floor with a 45-5 vote and the author has dissented on the bill (not necessarily due to the pre-k program language). It is scheduled for a conference committee hearing this week.
Also as we reported last week, the Senate passed its version of the state budget, HB1001, which included some changes to early learning and childcare. It changed the income eligibility threshold for participation in the On My Way Pre-K (OMW) program from 127% of Federal Poverty Level to 150% of Federal Poverty Level, which is higher than the House draft. It also removed the increased caps for On My Way awards, leaving them at the current level.
Lastly, the Senate's version did not include the extra $5M in appropriations for OMW in year 2 of the budget but does include, however, a small and medium-sized business tax credit to incentivize the creation or expansion of employer supported child care programs (either on-site or in collaboration with local providers).
The budget was heard late last week in conference committee where education advocates testified in support of adding back language that would include the annual award amount caps that the Governor and House versions of the bill included. Aspire, too, has been advocating to keep the higher caps and income eligibility threshold level, and to also keep the employer tax-credit.
Final Week
Conference committees are fast and furious at this point. There are many matters with a fiscal impact still waiting in the wings, including some regarding housing and economic development which are of great interest to Aspire. We anticipate late nights this week as the final negotiations continue. As a reminder, the Indiana General Assembly must adjourn statutorily by April 29th at midnight. But we anticipate there is a good chance they will finish up a day or two early. Aspire's lobbying team from Torchbearer Public Affairs will be at the Capitol advocating for our priorities until the very end.