Statehouse Update: Second Half of Session Begins with 'Normal' Cadence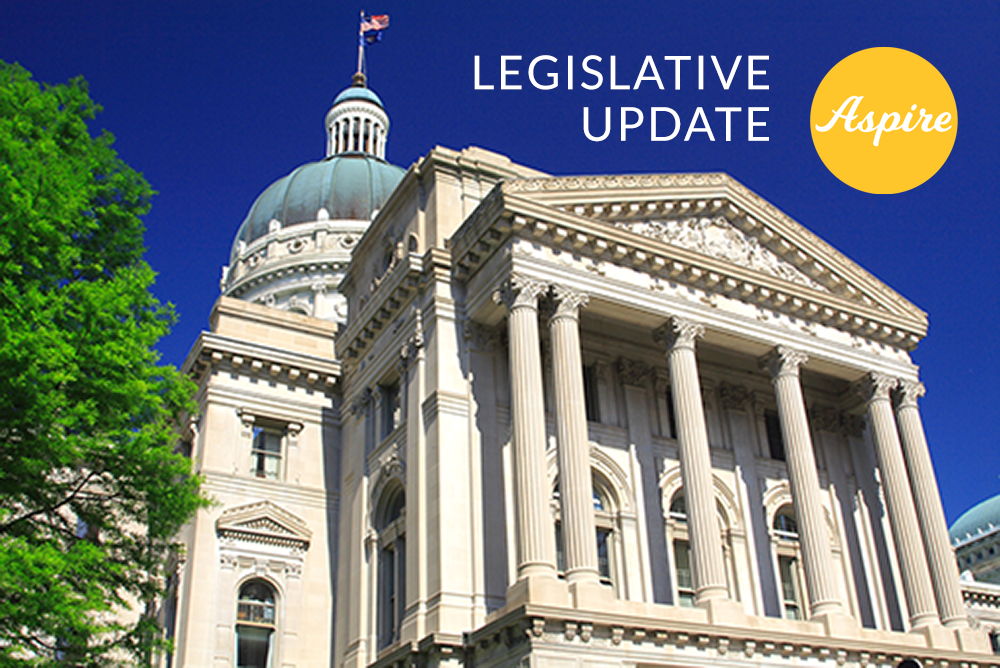 The second half of the 2021 legislative session officially began last week. During the second half of the session, bills that passed out of their originating chamber in the first half are sent to the opposite chamber to start the entire review and debate process over again. The committees which have fiscal oversight got off to a fast start, but otherwise last week "felt" more "normal." House and Senate floor sessions mostly introduced bills sent from the opposite chamber, a typical agenda for the first week back.
The House and Senate both made a few updates to its COVID-19 procedures for the second half, resembling some pre-covid practices and cadences. For example, House committees are returning to its typical committee scheduling grid, so that each committee will have a set day and time. House floor sessions will also return to their normal schedule. And in the Senate, those testifying to committees will now do so in the same room with the legislators, as opposed getting "zoomed in" from a separate room.
Here were some discussions of note.
Senate Utilities Committee Discusses Preventing Texas Catastrophe in Indiana
On Thursday, the Senate Utilities Committee heard from the Indiana Utility Regulatory Commission (IURC), the Indiana Energy Association (representing utilities companies), and the two regional transmission organizations in Indiana (MISO and PJM). The topic? Lessons learned from the recent energy disruptions that took place in Texas.
The message from stakeholders was vertical integration of utilities, portfolio diversification, and taking part in regional partnerships are keys to avoiding a major outage like that experienced in Texas. Many differences exist between the way utilities are run in Indiana and Texas. In Texas, utilities largely exist on an "island" - when there are outages, they cannot share resources with companies from other states. Texas is also a "deregulated" state, which impacts the costs passed onto consumers during natural disasters. Overall, those who testified to the committee were confident in Indiana's position to avoid an event such as the one happening in Texas. This continues to affirm how Indiana consistently ranks high for best business environment.
And means Hoosiers will not need to book a flight to Cancun anytime soon.
Legislators Quickly Move on Small Business Restart Grant
HB 1004, Representative Shane Lindauer's (R-Jasper) small business restart grant program, passed through the Senate Appropriations Committee with a unanimous vote. It now moves to the full Senate for further consideration. Aspire Johnson County joined several other regional chambers of commerce to testify in support of the bill.
Broadband Moving this Week
Two broadband bills, Senator Erin Houchin's (R-Salem) SB 352, and Senator Andy Zay's (R-Huntington) SB 377, were heard in the House Utilities, Energy and Telecommunications Committee this week. Aspire sent letters in support of these bills to the House Utilities Committee.