Statehouse Update: Recess, State of the State, and Bad Bill 74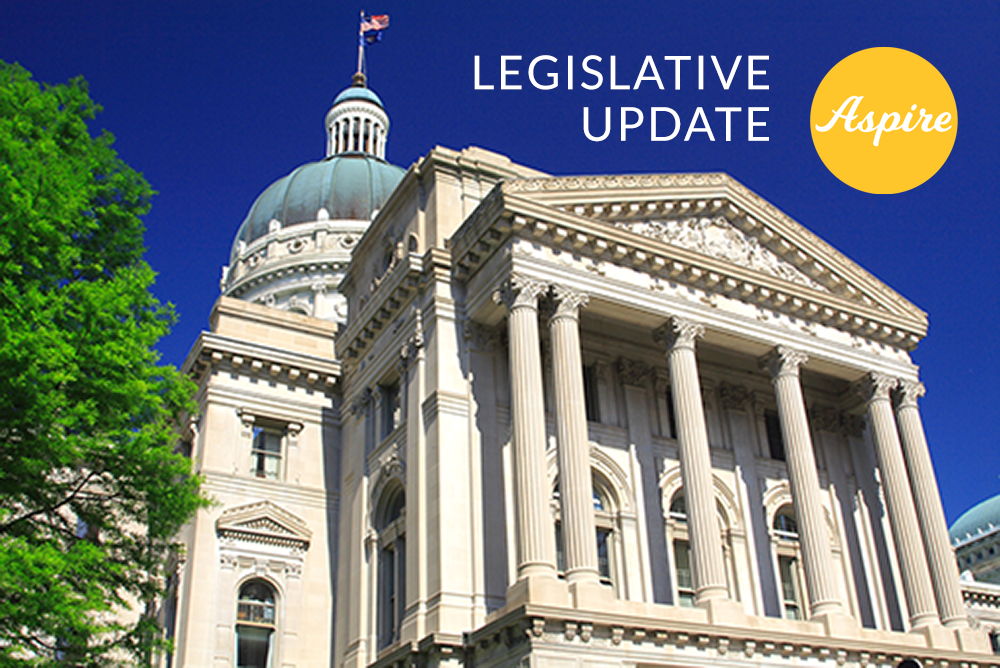 It was an unusually quiet week last week, as House and Senate leadership made the difficult decision to close the Statehouse amidst safety concerns of potential Presidential inauguration related protests. Both the House and the Senate cancelled their sessions and committee meetings but reconvened this week.
State of the State
Indiana Gov. Eric Holcomb's annual State of the State address was held as a virtual event Tuesday night, rather than delivered before the typical joint session of the Indiana General Assembly. Holcomb had been planning to give the speech before a small audience at the Statehouse in observing COVID-19 precautions. But that was called off when he announced the closure of the Statehouse until Thursday because of possible protests across the country.
Bad Bill 74
Several of Aspire's priority issues resumed moving forward this week, notably Employer Liability Protections, where both the House and Senate bills on this issue are being heard. But Aspire is opposing a bill we did not expect to be filed that is bad for business.
SB 74, Authored by Senator Dennis Kruse (R – Auburn), prohibits an employer from requiring an employee to receive any immunization if the employee has a medical, religious, or other "conscience" objection.
Aspire is not recommending employers require any vaccination, and we certainly do not advocate for any vaccination to be forced onto an employee who has a medical or religious objection. But this bill would mean that all employers, such as hospital and health care providers, would be prohibited from requiring employees to take even the seasonal flu shot as a matter of safety for their patients. And its broad language goes beyond religious and medical objections, allowing an employee to object for any reason of their choice (of "conscious").
Worse yet? The bill allows the employee to take civil action against an employer.
If this bill's intent is to specifically address the newly available coronavirus vaccine, and if it is because the coronavirus vaccines have received emergency-use authorization as opposed to standard approval processes, then the bill should be narrowed in scope to address this. It should also be tightened to remove the conscious objection and civil action provisions. As it stands, it severely restricts an organization's ability to moderate health and safety in its workplace and for its clients, and it opens the door to unnecessary litigation.