The Garrett Companies Named One of the 2020 Best Workplaces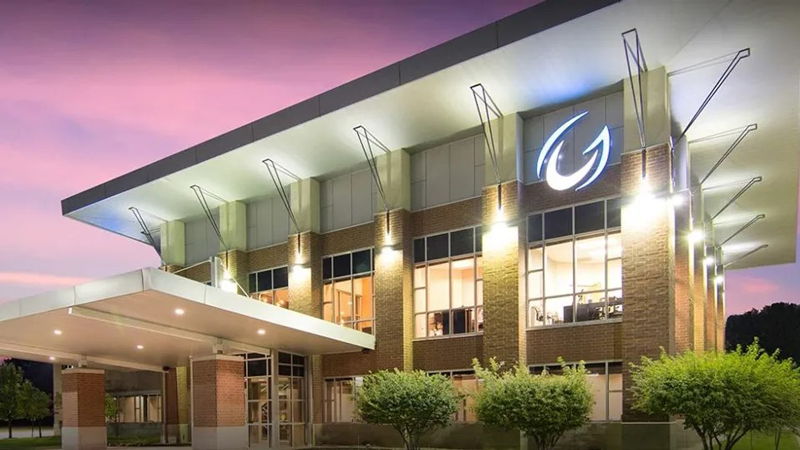 Greenwood, IN – Great Place to Work® and Fortune award The Garrett Companies as one of the 2020 Best Small & Medium Workplaces. The Garrett Companies was ranked the #1 business in Indiana, #1 company in the real estate industry, and #31 workplace in the US.
The prestigious award is based on confidential survey feedback representing more than 189,000 employees working at small- and medium-sized businesses in the United States. Great Place to Work evaluated more than 60 elements of team members' experience including the extent to which employees trust leaders, the respect with which people are treated, the fairness of workplace decisions, and how much camaraderie there is among the team.
The Garrett Companies is ranked thanks to diligent attention to its people and curating a sustainable culture, despite a global pandemic. While 2020 presents many challenges, it also provides strong corporations an opportunity to reaffirm its values and ethics. The Garrett Companies COO, Matt Griffin, describes it best, "Our past year was a tremendous success as a result of a company mindset which recognizes that people are more than their jobs. This mantra coupled with a well-designed workplace platform that encourages, supports and rewards individuals and teams for both growth and achievement have continued to prove itself as a powerful core to our corporate culture."
The Garrett Companies award-winning workplace platform includes:
100% remote workforce approach while still providing a traditional HQ. As a pivot due to COVID-19, they are now able to recruit and hire in all markets nationwide.
Continued improvements and additions to company lifestyle perks including haircuts, massage therapy, oil changes, volunteer time off, 4 weeks of paid time off at day of start, company-paid long term disability, instantly vested 401K matches, an annual ski retreat in Colorado, half-day summer Fridays, happy hours, and food truck Mondays.
Mentorship and cross-departmental learning and growth opportunities.
Industry-leading internship program that builds team management and communication skills, while providing unparalleled learning and networking opportunities for students.
The Garrett Team College Funding Program (new in 2020). In short, "Build a career with us and we will pay for your children's higher education expenses". A program that is the first of its kind in the industry as well as in the USA. This new program will prove to be a powerful platform for recruitment and retention in the coming years.
Matt Griffin shares, "Culture and its subsequent successes cannot be mandated into reality. Our people bring the perspectives, passions, and quirks that meld into something completely unique and powerful. We believe every company has the same opportunity to be one of a kind, and we are grateful to those that have chosen to build their careers at The Garrett Companies." This spirit has shown through as The Garrett Companies has grown by 60% within the past year.
"Best Workplaces like The Garrett Companies have built dynamic, flexible, and transparent workplaces founded on trust," said Michael C. Bush, CEO of Great Place to Work. "This gives companies on this list a powerful opportunity not just to do well for their people, but also to do well for their businesses."
About the Best Small and Medium Workplaces
To determine the 2020 Best Small Workplaces list and the 2020 Best Medium Workplaces list, Great Place to Work® gathered information from over 189,000 employees.
Eighty-five percent of the survey evaluation is based on employees' experiences of trust and reaching their full human potential as part of their organization. Great Place to Work analyzes these experiences relative to each organization's size, workforce make up, and what's typical relative to their peers in the industry. The remaining 15 percent of the rank is based on assessing how consistent employees' daily experiences of innovation, the company's values, and their leaders' effectiveness are.
To learn more about Great Place to Work-Certification and recognition on Best Workplaces lists published with Fortune, visit Greatplacetowork.com.
About Great Place to Work
Great Place to Work® is the global authority on workplace culture. They help organizations quantify their culture and produce better business results by creating a high-trust work experience for all employees. Emprising®, their culture management platform, empowers leaders with the surveys, real-time reporting, and insights they need to make data-driven people decisions. They recognize Great Place to Work-Certified™ companies and the Best Workplaces™ in the U.S. and more than 60 countries, including the 100 Best Companies to Work For® list published annually in Fortune.
About The Garrett Companies
The Garrett Companies was founded in 2014 with a mission to develop, build, and manage multifamily assets nationwide using an approach that builds value, eliminates risk and provides superior risk-adjusted returns. The Garrett Companies is a full-service Multifamily Development, Construction, and Property Management team based in Greenwood, Indiana. Its proprietary market research criteria paired with a disciplined business model reduces risk and allows them to create desirable, high-end multifamily housing that produces superior risk-adjusted returns. Since inception, The Garrett Companies has received numerous awards and accolades for culture and its industry platform including: Inc. Magazine'sBest Workplaces in the USA; Outside Magazine's Best Places to Work; Inc. 500 Fastest Growing Companies (#10); Indianapolis Business Journal Fast 25 (#1), Indianapolis Star Best Workplaces, Best Places to Work in Indiana, and most recently Best Small & Medium Workplaces™ by Great Place to Work® and Fortune.
Learn more at greatplacetowork.com and join the community on LinkedIn, Twitter, and Instagram.
Learn more about The Garrett Companies at LinkedIn, Facebook, and Instagram.