Member Expert: Only Indiana
The High Cost of Not Being Remarkable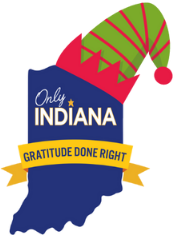 As we close out 2021, here are some very surprising stats to keep top of mind. We all know customer retention is vital to the exponential growth of your business. Expressing sincere appreciation and creating a boutique customer experience is worth every penny.
91percent of consumers are more likely to shop from brands who recognize, remember, and provide them with relevant offers and recommendations.
65 percent of a company's business comes from previous customers.
86 percent of the customers with great purchase experiences will likely buy from the same company again.
82 percent of consumers in the US stop doing business with a brand when not satisfied with the customer service.
Businesses miss out on $1.6 trillion from losing customers to a competitor.
Acquiring new customers costs 5 times as much as retaining existing ones.
It costs 16 times more to build a long-term relationship with a new customer, compared to keeping existing one.
50 percent of customers direct their loyalty to another business within 5 years.
Make 2022 your best year yet!
Be remarkable. Be impactful. Be grateful.