Aspire Spotlights Trades Careers to Address Workforce Pipeline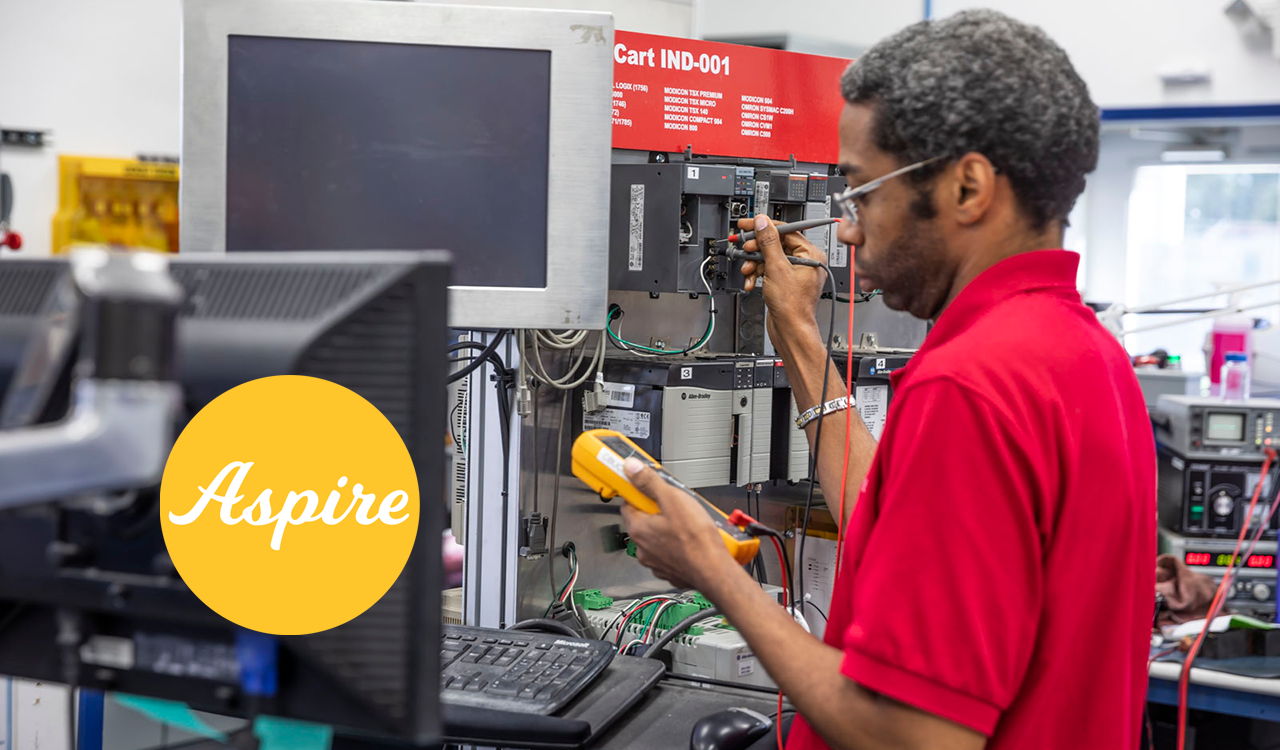 Aspire's first-ever Discover Your Career Path Forum held recently was an outright success, attracting some 30 high school students and their parents to learn about in-demand career opportunities in the skilled trades. This will become annual event with a forum planned for 2023. A similar event was held in 2018 and 2019.
"Aspire wants to help educate students and their families about in-demand career opportunities in Johnson County and the surrounding region," explained Amanda Rubadue, CEcD, vice president of economic development. "We want them to know that trade careers are a great option for someone who wants to go right into the workforce."
Rubadue noted, "The forum helped bring an awareness of careers in the trades to both graduating students and their parents. A large part of Aspire's five-year strategic economic development plan is equipping a workforce that will stay in Johnson County and strengthen it at all levels."
President and CEO Christian Maslowski concurred, adding, "One of the main goals of our plan is to increase the talent connection pipeline development of K-14 youth and continuing to support skill centers for the documented shortage of expertise in those areas."
Guest speakers talked about lucrative career opportunities in the in-demand trades available right after high school and how students can be successful going into this industry. Speakers included Jerome Stanford of the Indiana/Kentucky/Ohio Regional Council of Carpenters (IKORCC), Mike Metzger of Envelop Group, The Beers Family and Dani Wernert of Peterman Bros.
Before and after the presentation, parents and students were invited to tour the business booths where they learned about local companies, trade organizations and training facilities in Johnson County and the surrounding area. Attendees also were able to learn first-hand what employment opportunities are available locally.
Aspire Talent Retention Team volunteers developed the Discover Your Career Path. Their goal is to connect directly with students and their families to highlight trade opportunities and give them the chance to learn about career successes from residents who are working in the trades.
Community Development Specialist Jennifer Hollingshead, who directs the work of the team, explained that
the forum helps business members who rely on trades (such as HVAC, electrical, construction, plumbing, carpentry, etc.) by developing a workforce pipeline for trade careers. And it helps highlight community skill centers that provide training, including Ivy Tech and Central Nine.
Hollingshead noted that students who are pursuing an apprenticeship may be able to earn income while they are learning. She added that there are 4,000 union contractors employing more 75,000 union tradesmen in Indiana and that the average annual pay for the trade jobs category in Indiana is $49,894.
The event was hosted by Aspire and the IKORCC. It was presented in partnership with the Johnson County Public Library (JCPL) and sponsored by the Rotary Club of Franklin.
Lisa Lintner, director of the JCPL and a member of Aspire Talent Retention Team, stated, "I am happy to partner with Aspire on behalf of the library to connect students and parents to resources that will help them discover career alternatives that are unique to their future paths in the workforce."
"Our team created this event with the help of career counselors to give students insight into the skilled trade field if they don't have college in mind or if they're not ready for it," Lintner explained. "The career forum gave parents and students an idea of what high-demand jobs are out there. They were able to listen to speakers, then spend time talking to people in the fields of construction, advanced manufacturing, and others to learn about training and job opportunities."
Lintner added that college is not a path for all. "Careers in skilled trades are often more financially advantageous than those requiring a four-year degree. Students have many options today, some really good ones."
Persons interested in trade careers and apprenticeship programs can access this online resource provided by the JCPL and created by talent team members: https://www.pageafterpage.org/discover-your-career-path.