Why should employers partner with Indiana Tech?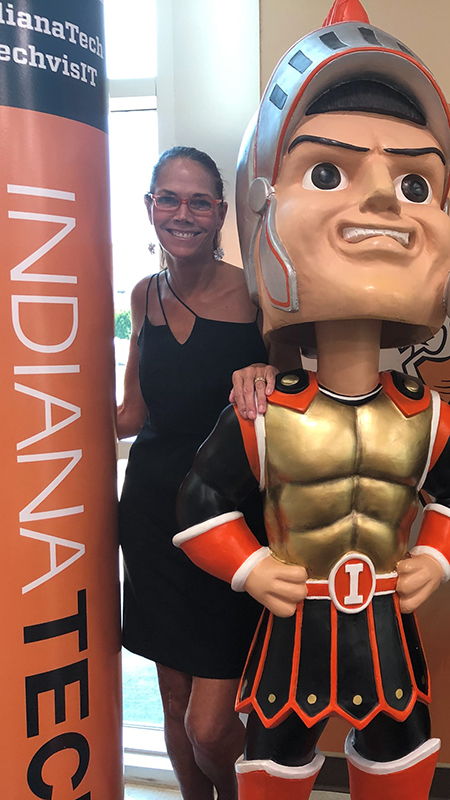 At Indiana Tech, our goal is to ensure an employer's investment in learning results in a positive return for both the organization and its employees.
A partnership with Indiana Tech helps employees advance their education, and helps companies and organizations find, keep and develop great team members.
Indiana Tech would like to see if there are ways in which we can serve you and your employees. For many of our corporate partners, talent development and acquisition remain a challenge that we all face in this workforce ecosystem. One of the great features about Indiana Tech is that we are adaptable to many of our partners needs and can add value that is more customized than many higher education institutions. Here are just a few ways we can help serve:
degrees and certificates that are career-oriented and relevant in over 60 areas
customized certifications and training classes where we have expertise
customized pricing for our partners and their employees
All active, guard, reserve military members and veterans are granted the Indiana Tech Military Scholarship. This scholarship is also granted to spouses of active, guard, reserve military and veterans, as well as Department of Defense and Department of Veterans Affairs employees
college credit for formal training offered by our corporate partners
workshops and other services valued by our partners
personalized service for partners and their employees
assistance with job postings
Corporate partner details can be found here https://cps.indianatech.edu/partners/employers/
Please contact Robin Seaton at rjseaton@indianatech.edu or 317-400-3817 to schedule a virtual or in-person meeting.
Indiana Tech | Established in 1930 in Fort Wayne, Indiana, as an engineering college, today's Indiana Tech is a comprehensive university that educates students beyond its home base with regional locations in Indiana and Kentucky and online programs that meet the needs of students worldwide. This private, not-for-profit university specializes in career-oriented degree and certificate programs in business, engineering, computer science, criminal justice, health care administration, and more. We prepare students for active participation, career advancement, and leadership in the global 21st-century society, and motivate them toward lives of significance and worth.