2022 Indiana General Assembly Session Begins, Governor Announces Priorities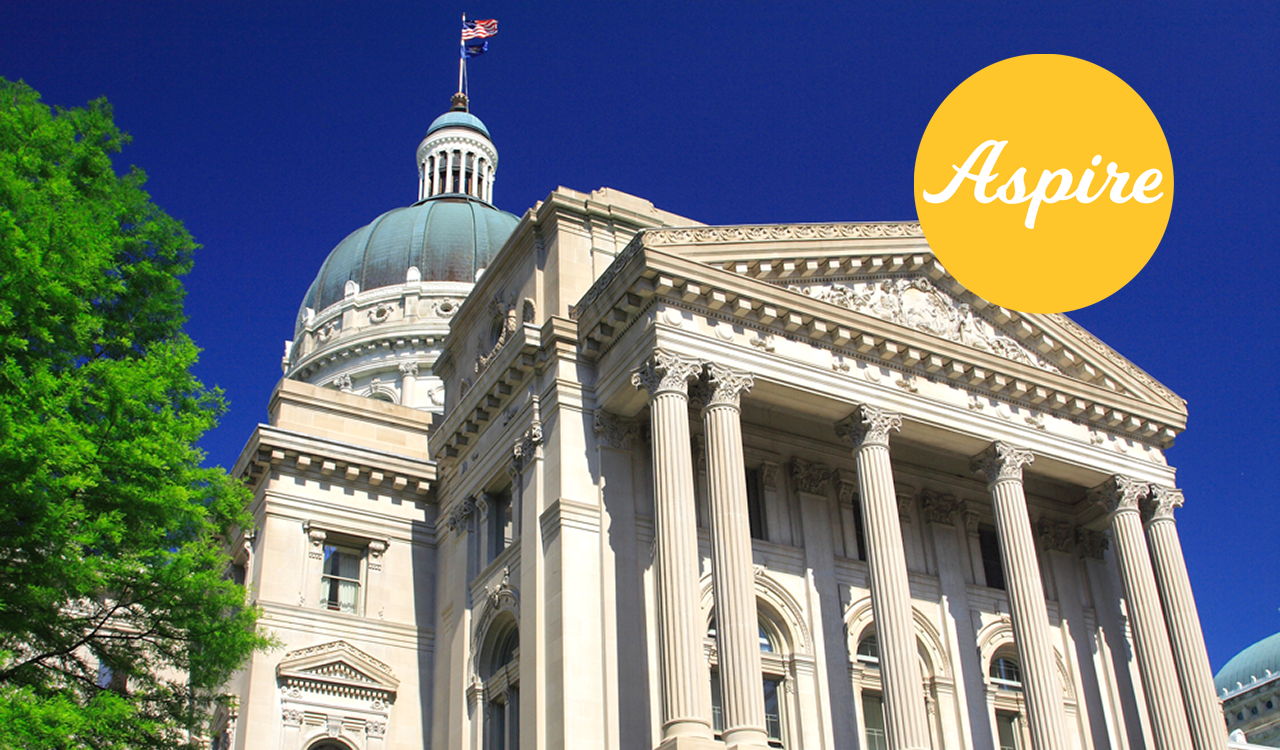 The 2022 session of the Indiana General Assembly began last week! Session activities returned entirely to the Statehouse, whereas last year's session was split between multiple buildings to accommodate social distancing. This year is a "short session," which is statutorily due to end by March 14th. Legislative leaders have indicated they would like to finish sooner.
Early Start to Regulate Employers
Yes but, the Legislature actually began its work just before Thanksgiving on HB 1001, the bill aimed at restricting employer vaccine mandates, for those employers that choose to do so, and allow for the state health emergency to end. The House held two day-long committee hearings last fall after organization day. Aspire testified against this bill because it added restrictions and expensive regulation to employers trying to navigate the pandemic.
As we announced last month, Aspire supports the freedom of businesses to create health and safety standards that work for their individual companies' pandemic response. Hoosier businesses value their ability to operate with limited government interference. Employers are equipped and informed to decide how health and safety guidance best fits their businesses, employees, and customers. This includes choosing to not require, or require, their employees to become vaccinated against COVID.
HB 1001 had a THIRD hearing last week in House Labor, Employment, and Pensions Committee. No testimony was taken, and the bill was amended and passed out of committee 7-4. The amendment solves some of our issues with the underlying bill - including creating a process to exempt federal contractors, and stating that employers can seek reimbursement for the mandated employee testing. However, there are still some major sticking points to the bill including no exemption for health-care related businesses that treat vulnerable populations. The amendment also states that if an employer terminates an employee due to their unvaccinated status, the employee would be eligible for unemployment. This would use the State's unemployment system to target businesses and levy fees. It could be a significant cost to employers, and something Aspire will address with legislators.
In Other Matters
A number of lengthy committee hearings were conducted this week including contentious bills like HB 1077 which would allow individuals to carry a firearm without a permit (AKA constitutional carry), and SB 167 which would prevent teachers from teaching certain topics including race and require school corporations to publicly post curriculum and teaching materials for the sake of transparency.
HB 1077 passed committee 9-3 and will face a vote before the full House next week. The hearing for SB 167 lasted a whopping eight hours, however the committee took no vote and is expected amend the bill and vote upon it this week.
Governor Outlined His Priorities
Governor Holcomb outlined his legislative priorities for 2022 which focus on continuing Indiana's path to budgetary prosperity, reducing the business personal property tax, strengthening early childhood education efforts, and pursuing mental health initiatives.
"These priorities will cultivate a more competitive environment to attract new economic development opportunities, establish better access to public health resources and help connect Hoosiers to better employment and training opportunities," Holcomb said.