All Aboard Fair Provides Opportunity to Learn About Nonprofits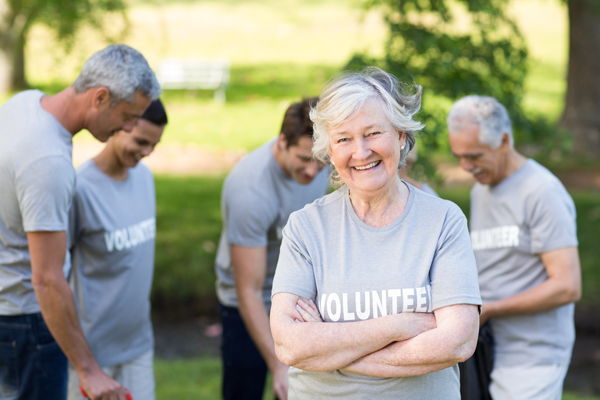 If companies and their employees want to give back to their community but don't know where to learn about agencies needing volunteers, an upcoming event can help. The annual All Aboard Community Volunteer and Board Fair scheduled for Sept. 20 will bring together more than 40 nonprofit organizations serving the communities of Johnson County with those wanting to serve as volunteers. It is free for community members and nonprofits alike.
"Member investors often ask how their employees can engage with the community, including volunteer opportunities," explained Aspire Economic Development + Chamber Alliance President and CEO Christian Maslowski. "One of Aspire's important roles for members is to serve as a connector to resources and other opportunities. We are spotlighting this event as a great opportunity for companies wanting their employees to volunteer."
The event is scheduled from 5 to 7 p.m. in the Whiteland High School Auxiliary Gym on Tracy Street. The fair will include organizations involved with youth, seniors, vulnerable populations, health, education, social services, libraries, recreation, the arts, animal welfare, and others. These organizations do not need to be located in Johnson County but must serve that population.
At the event, attendees can learn about organizations' needs for volunteers at the adult and youth levels including hands-on, remote, and board or committee work. Questions will be encouraged and literature about the nonprofits will be available.
Leadership Johnson County has organized and hosted the event since 2016 including a virtual fair last year during the pandemic. Sponsors include Whiteland Community High School and the Franklin, Greenwood and White River Township Rotary clubs. More information about the event is available from Leadership Johnson County.
Appropriate health and safety precautions will be taken for the event including proper spacing of tables and participants and the availability of hand sanitizer.
"One of the goals of Aspire's 5-year Strategic Plan is to nurture community collaboration and engagement," Maslowski concluded. "Encouraging employees to become involved in their communities can help achieve this important goal and improve life in Johnson County."