Aspire Welcomes New Town Managers for Whiteland, Edinburgh
Johnson County's municipalities have tremendous growth potential, for businesses and residents alike. This includes its towns. And two of them, Whiteland and Edinburgh, now have new town managers.
"Local government leaders are critical economic development team members," observed Aspire President and CEO Christian Maslowski. "They guide the vision for future municipal development. And they carefully develop and deploy resources to enhance services and infrastructure. Companies evaluate these key responsibilities – vision and infrastructure – as part of their due diligence selecting a new company home." He added that these government leaders can also influence local business success. Regulation, infrastructure upkeep, fees and taxes each contribute to the ease of doing business in a community.
Both the Whiteland and Edinburgh town managers assumed their new positions earlier this year, have an extensive background in land development and service on the county plan commission, and manage a population of approximately 4,600.
Kevin McGinnis took the helm at Whiteland in January, replacing the retiring Norm Gabehart who he job-shadowed for a month beforehand. McGinnis, a 40-year White River Township resident, previously served as town manager of Bargersville. "Being a land developer and serving on the Johnson County Plan Commission for 24 years provided me valuable experience for the town manager job in both locations," he said, "because a big part of the job is encouraging growth."
Achieving growth, he said, depends in large measure on the town's employees: "We have very capable people serving the town and I let them run their departments unless there's a problem," McGinnis said. "I let them do their job. I have an 'open door' policy – if they need me, I'm here."
Becoming Whiteland town manager involved something of a learning curve for McGinnis. "I had to learn about tax abatement, TIF (tax increment financing) and other tools. Whiteland showed up on the map for developers in a big way because of the availability of land and its location between Franklin and Greenwood and, of course, its proximity to I-65."
McGinnis said his goal is to carry out the vision of the town council and plan commission and to serve the residents of Whiteland to the best of his ability.
"Whiteland is open for business and welcomes new companies to town," McGinnis said. He noted that the population is growing, with 600 new homes coming online in the next few years. "And our assessed valuation is growing, which will provide us the revenue to keep Whiteland moving ahead and adding improvements for residents."
Edinburgh's new town manager, Dan Cartwright, assumed his duties in February, replacing the interim manager. He spent more than three decades as co-owner of a commercial and real estate development business, experience which he believes will serve him well as he leads his town to continued growth. Cartwright also was on the Johnson County Plan Commission for eight years, serving as chairman since 2015 where he managed the county courthouse renovation.
Cartwright believes in learning his new job first-hand. "When I started in this position, I spent a half-day with each department head – riding with them and seeing how they did their job – before I started managing them," he explained.
"I continue to be totally amazed at the number of assets Edinburgh has to offer," Cartwright observed. "The town owns a golf course, swimming pool and even its own electric company along with its water utility, and it has a great parks department, its own school district and historic downtown. Now we need to capitalize on these assets – it's time for Edinburgh to grow and prosper!"
"We have a lot of ground available for new housing as we anticipate population growth" he explained. "And we have an excellent industrial park on the south side of Edinburgh with several hundred acres of land available for development. We'd like to encourage the growth of smaller industries there, rather than the 'warehouse' variety."
He added that Edinburgh, which spans parts of three counties including Johnson, has a very welcoming environment. "The town council is pro-business and pro-development. We offer 'one-stop shopping' for businesses looking to locate here. My office can coordinate everything a business might need."
"We look forward to working alongside these new town leaders in their community development pursuits," concluded Maslowski, "and we encourage Aspire members to introduce themselves to these new government heads and learn how they can work together to achieve greater economic development success in Johnson County."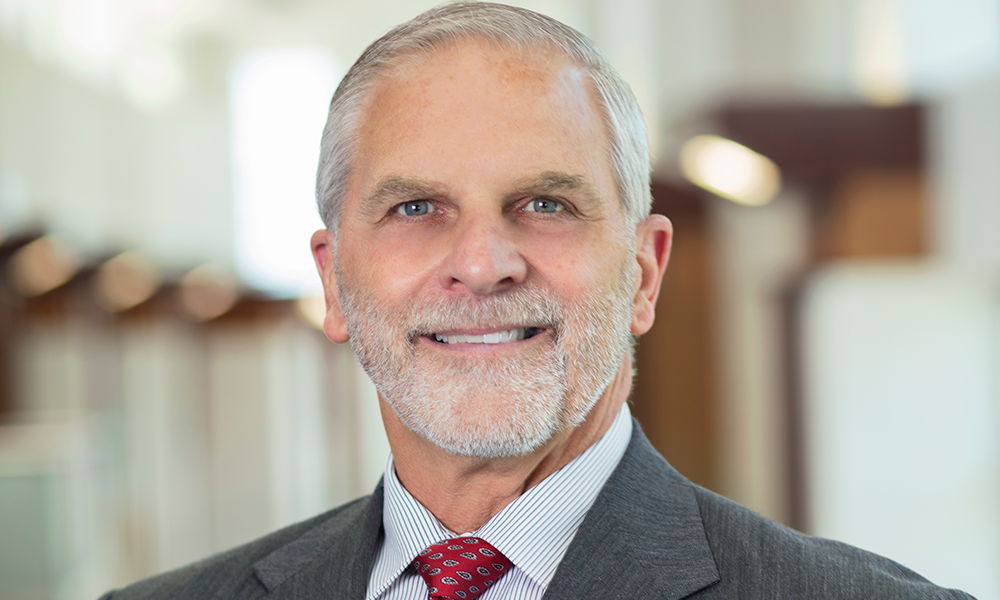 Kevin McGinnis
Whiteland Town Manager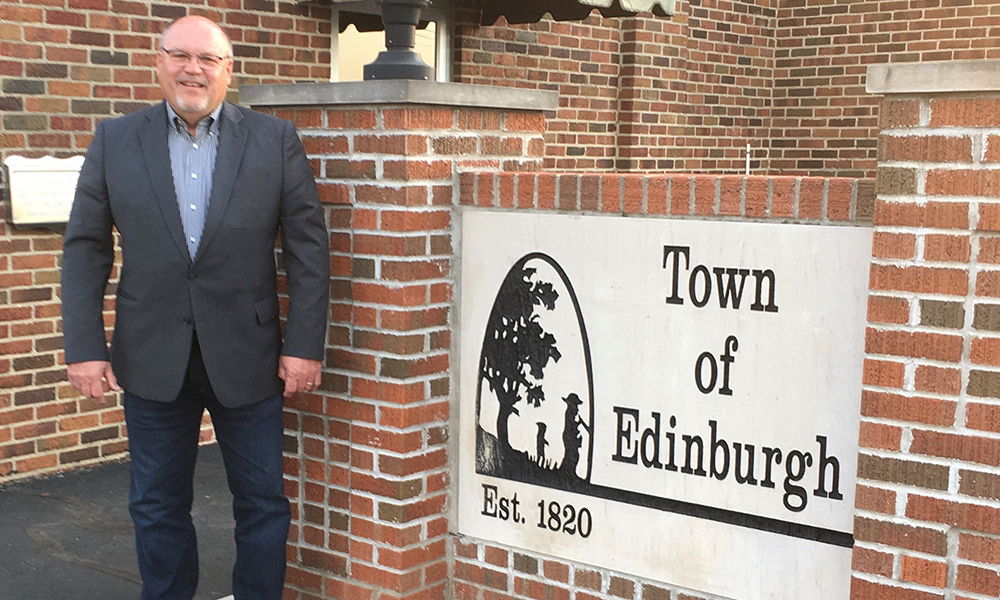 Dan Cartwright
Edinburgh Town Manager