Bargersville and Greenwood Increase Available Liquor Permits through Riverfront Districts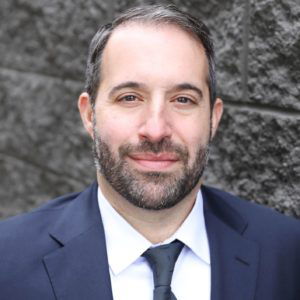 Cities and towns across the state have taken advantage of the program adopted by the Indiana legislature in 2004 creating riverfront development districts. This designation unlocks a special allotment of "three-way" permits (beer, wine, and spirits) typically needed by full-service restaurants. Without it, the number of licenses available is tied to a municipality's population, and that quota can drive up the price of permits available on the open market.
The "riverfront" can be property located within 1,500 feet of virtually any body of running water — a creek or brook will meet the criteria. The number of such permits that can be issued is unlimited and they cost only $1,000, less than the amount levied by the state and a far cry from the six-figure amounts seen on the open market in some areas.
"In Johnson County, Greenwood has utilized the Riverfront District designation to help spur business development, and Bargersville is proactively planning its use," explained Aspire President and CEO Christian Maslowski. "These high-growth communities reached their maximum allotment of available alcohol permits before the decennial census was conducted. This is very much an economic development tool for municipalities." Maslowski added, "When no licenses are available, it's a real challenge to attract restaurants and bars, especially the upscale ones desired by local planners to improve local amenities and quality of life."
In Greenwood, Kevin Steinmetz – capital projects manager for the City of Greenwood and administrator of its Riverfront District program – said the city first established its waterfront district in 2018. The district generally includes Old Town (where five permits have been issued), the former Greenwood Middle School site which is under development and where making liquor permits available is seen as a major first step, Greenwood Park Mall, S.R. 135 near Fry Road (one permit), and Fry Road (one permit).
"The pre-Covid message from the restaurant industry was pretty clear that it needed three-way liquor permits in order to operate full-service businesses," Steinmetz said, "so we ran with the idea of creating a riverfront district when it became an option."
He added, "There's a lot of interest in these licenses but we're not sure how impactful they are yet because Covid closed a lot of restaurants. We've yet to see the full value of the district because restaurants and other eating and drinking businesses are still in the recovery and reopening period." He noted that Greenwood is hoping to attract smaller, independent businesses who could use these permits.
Riverfront licenses are approved by the Greenwood Redevelopment Commission and the Indiana Alcohol and Tobacco Commission, Steinmetz explained. Annual renewal is required, he said, and health, wellness and safety regulations must be followed. These licenses cannot be sold like conventional ones.
"It's an important marketing tool for the city," Steinmetz commented. "It's a way to diversity the customer experience without spending a lot of money. It has provided us a way to get more full-service restaurants affordably. We'll see what it yields in Old Town and go from there."
Meanwhile, Bargersville also is planning to aggressively court new business with the riverfront district program. "We've been very proactive in pursuing this designation," said Bargersville Town Board Vice President Andrew Greenwood. "The location of the district was dictated by the presence of a stream near the intersection of S.R. 144 and the future I-69 interchange. The fact that this will be a high-traffic area made it an easy choice." He added that the district extends to Mallow Run winery, whose event center also could benefit from the district designation.
"The impetus behind our move was twofold," Greenwood explained. "We realized that, with the U.S. census being delayed by the COVID pandemic, Bargersville had no available liquor licenses which held us back in attracting new restaurants. Also, we wanted the area of S.R. 144 and the new I-69 to be developed as soon as was feasible and not take anything away from restaurant growth in the rest of the town."
The town has aggressive plans to "ignite" development of the intersection, Greenwood said. "We want to attract centers of growth and development, such and advanced research and development operations, and not necessarily just businesses providing alcohol. We want these various types of businesses to develop congruently, side by side," Greenwood explained. "We believe development of these businesses will spur creation of quality housing and shops in the area, making Bargersville a great place to live, work and play!"
To date, the town has received an informal inquiry about obtaining a riverfront license, but nothing official. Because construction of the intersection is underway, Greenwood anticipates no development occurring until it nears completion, likely not for two to three years.
Members of the town board worked collaboratively with attorneys and others to prepare a comprehensive riverfront ordinance, which was adopted early this year, Greenwood added.
"Aspire originally helped advise Bargersville on existing options within state code to unlock additional alcohol licenses, including the Riverfront district," Maslowski noted. "Part of Aspire's counsel was reviewing a couple possibilities and convened the town with third-party experts to gather advice on best practices to get a riverfront district adopted and managed."