Economic Development Series: Community Development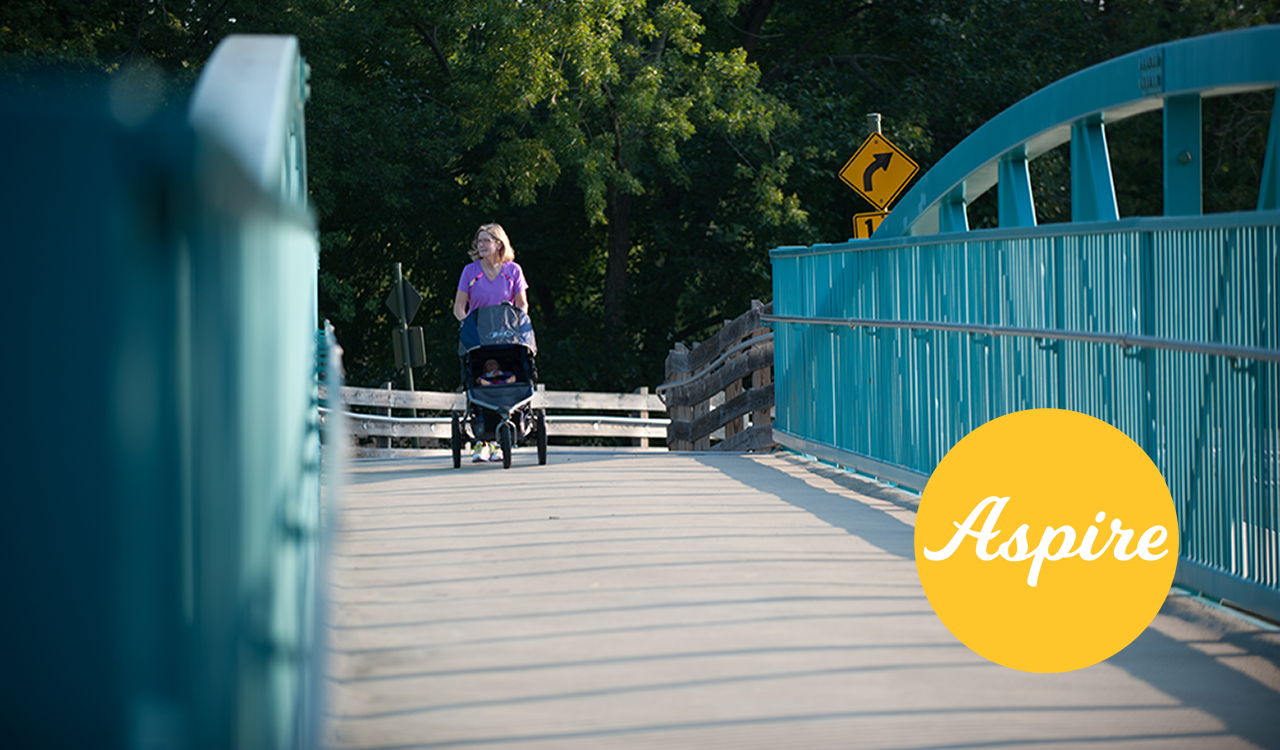 Community development is a key piece of Johnson County's total economic development effort, one that involves identifying problems and challenges, then exploring how to address them. Aspire is taking the lead in addressing these issues through its various teams.
"Community development is an integral part of setting up our communities for success," explained Vice President of Economic Development Amanda Rubadue, CEcD. "This is important to overall economic development because it tackles community challenges that generally the businesses community cannot tackle alone, but do affect its ability to do business. These challenges can include quality of life, diversity, workforce, housing and infrastructure."
Community development affects Aspire member investors by helping remove barriers for businesses and their workforce, Rubadue noted. She added that it also affects the community at large in areas such as quality of life, ease of transportation, convenience and others.
And it affects businesses considering Johnson County as a new location: "Community development efforts are important to companies and site selectors that are considering our communities," Rubadue explained. "The fact that we are discussing an issue and working toward a solution really makes a positive impact with them and can keep us on the shortlist of communities to consider."
Aspire President and CEO Christian Maslowski agreed: "Boosting business and industry development is a key goal of our 5-year Economic Development Strategic Plan. The Aspire-led community development programs are important to the success of our effort to attract businesses to Johnson County."
Rubadue added, "Aspire brings together community leaders, business leaders and interested residents to affect change in our communities. Our community development volunteer teams and HR Roundtable are led by Community Development Specialist Jennifer Hollingshead, who meets with these groups regularly and sets the direction for their success."
"Jennifer's focus is to bring people together to discuss community challenges, amplify organizations that are making an impact on these issues, share best practices and work to resolve those issues."
Hollingshead outlined some of the activities – and successes – of the three teams:
"The Community Engagement Team developed an activity to highlight our local amenities while we are dealing with COVID-19," Hollingshead said. "Last summer, the team collaborated with parks departments and others to facilitate an activity called the Great Parks Quest. Weekly clues were provided, and families had to figure out what park was featured that week. Families could earn points by visiting that park and taking part in challenges. We gave away weekly prizes and a grand prize package from the Historic Artcraft Theater to the person with the most points. We will repeat this activity in 2022 to focus on public art across Johnson County."
"The Growth + Planning Team is convening conversations to understand housing best practices. Johnson County does not have enough housing that aligns with our wages. We currently have over 10,000 residents who pay more than 30% of their income toward housing. This is considered unaffordable," Hollingshead explained. "We are currently gathering information and hope to do a housing study for Johnson County in 2022."
"The Talent Team is putting together a Discover Your Career Path forum to take place on March 3. The goals are to inform students about local skilled trades career path after high school help and develop a workforce pipeline for the trades industries. The team is hosting this event for students and their parents," Hollingshead said. "We'll hear from residents who have had successful careers in the trades such as plumbing, HVAC, carpentry and more. Pizza, cookies and drinks will be provided. Companies and training and education partners will be available to answer questions after the presentation. Watch for more details to come."
Hollingshead concluded by noting that participation on these community development teams is open to all area residents and business leaders; Aspire member investors are encouraged to become involved. Contact her at Jhollingshead@aspirejohnsoncounty.com or 317.537.0037 for more information.