Business Recovery Series: Financial and Legal Industries Embraced Change to Take Care of Businesses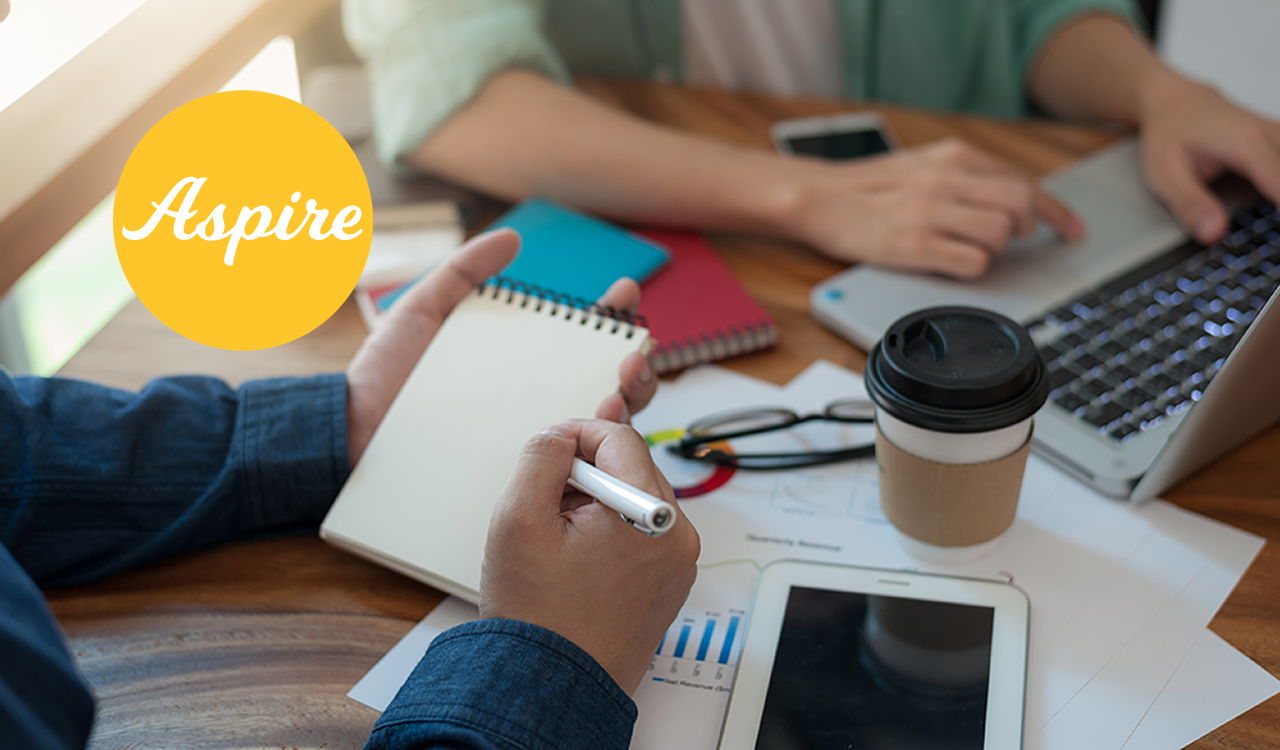 The financial and legal services segment of the economy dealt with the pandemic by embracing technology and the concept of remote working. The accounting industry faced issues relating to delayed tax return deadlines. Meanwhile, insurance industry clients responded to the pandemic in very different ways. And the legal profession had to participate in legal proceedings via video conference. In this installment of Aspire's business recovery series, representatives of these industries share how they persevered.
"The financial and legal services industries are the foundation of our small business community," observed Aspire President and CEO Christian Maslowski. "They are also the foundation of critical business services and thus deemed essential when the pandemic hit. This industry's survival placed them at the forefront of remote working to sustain services to their clients."
Jerry Brawley of Brawley & Associates CPA of Greenwood noted, "While the level of business was not affected – since everyone has to file a tax return – the timing was an issue. The tax filing deadline was delayed and during the interim, business was down because people were not leaving their houses during the lull. The effect was to spread the 'tax season' over several months." Brawley said the office was closed and employees worked from home during that period. It was difficult for his company to do business during the pandemic, he noted, because of the irregular tax year in 2020.
While last summer was the most difficult period, he said, clients began returning later in the year when the economic climate began to settle down and the business situation stabilized. However, uncertainty in the industry continued into 2021, which Brawley termed "a very challenging tax season" as rules and regulations continued to be changed.
John Auld of Franklin Insurance Agency said, "Staffing-wise, when the pandemic hit, we were able to move nearly everyone home to work, so we were in good shape," he said. "It took some getting used to," he noted. "Some employees enjoyed the new routine and quickly adapted, while others missed the camaraderie, the sense of family and the sharing of ideas in the workplace." The office reopened in early April.
The impact of the pandemic on business was a mixed bag, Auld noted. "We saw a decline in some clients' sales and with that a reduced level of premiums. On the other hand, some businesses went gangbusters, like construction and real estate." He added, "We learned a lot during that period. We continued to adapt. For instance, some of our employees are now working from home one or two days a week, and it's working out. A decade ago, we could not have sent employees home but now it's a viable option."
Brett Haworth of the law firm Henn Haworth Cummings + Page in Greenwood observed, "The year 2020 was quite difficult for our practice, which is very consumer-driven. The practice of law was very different, and at times very difficult last year," he related. "People want to meet face-to-face with their attorneys. During that period, there were few in-person court hearings. The firm responded as many companies did, by having employees work at home, by meeting with clients by appointment only or via Zoom. Face-to-face meetings were fewer, with many depositions and court hearings conducted by video conference. There was definitely a drop in new cases in certain practice areas last year, but all in all by the end of 2020, our business survived and was not down a great deal."
"Employees had been working from home but were back at the office part time since July, though we limited the number of people in the office," he added. "All in all, we got through the year and things are picking up now and looking good," he concluded. "But I don't want to have to do this ever again."
"These very traditional industries and work environments are not quick to change, and we are probably better served as clients for their prudent business practices," concluded Maslowski. "But their ability to embrace change and pivot fast enabled them to focus on their clients – especially other businesses navigating the fast-changing regulatory environments."
"We are grateful to this industry for their continued guidance and support of the business community during a difficult year."