Business Recovery Series: How Local Food and Beverage Makers Survived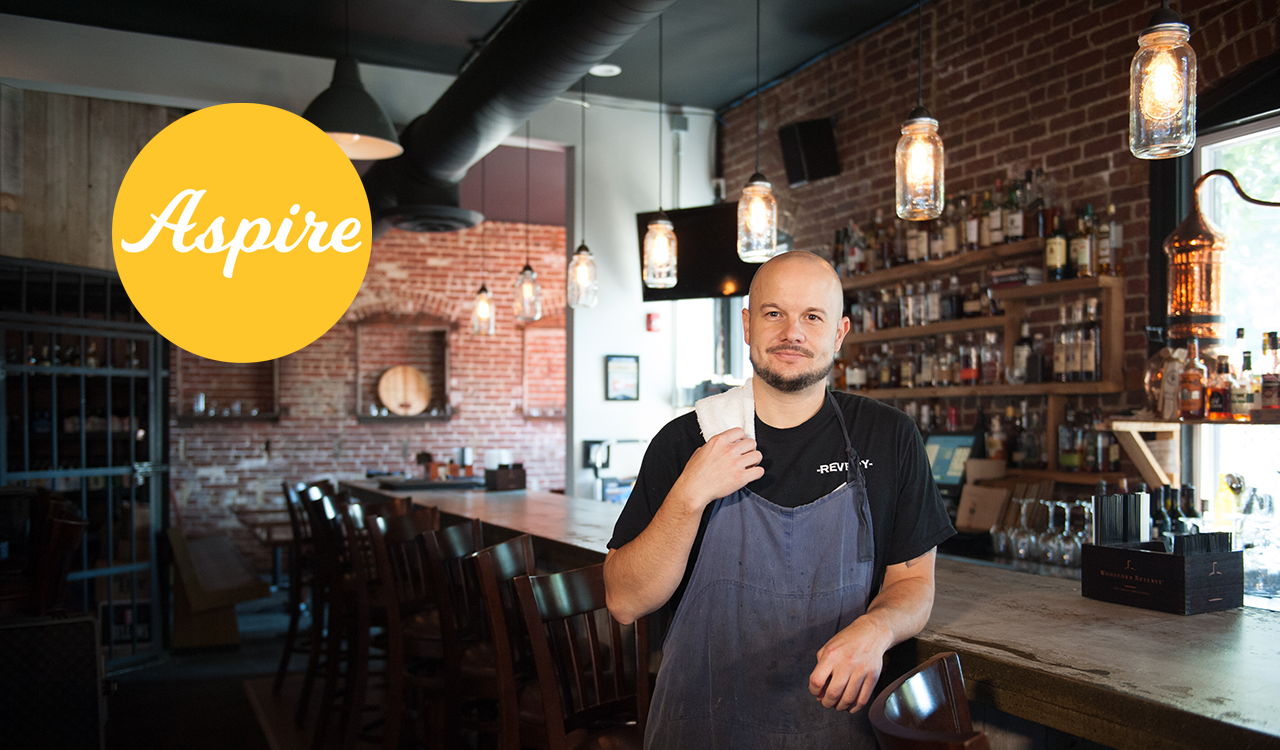 While the food and beverage industry no doubt was hit harder by the pandemic than any other, there were some local bright spots. One restaurant opened – and stayed open – just as the pandemic was gathering steam, while a winery's large outdoor space was key in its reopening and a brewery's new online ordering system with curbside delivery was a big hit with customers.
"The food and beverage industry is important to our community in terms of economic impact. But even more so, many people find their first jobs and learn valuable life skills in this industry; some go on to long, fulfilling careers," observed Aspire President and CEO Christian Maslowski. "And for everyone, food and beverage businesses are places of celebration, connection, relaxation and discovery. Their survival and comeback are not just the story of this one industry, but about all of us. About our community."
Hickory Hillz BBQ bought its Edinburgh location just a week before the initial force of the pandemic was felt. "We didn't look at the pandemic as being a major problem or something that would slow our new restaurant's growth," recalled owner Chad Smock. "Yes, it was an issue for us, but we adjusted along the way, moved at a different pace. If a new restriction was announced that applied to us, we actually made the adjustment before it became effective." Smock said he stuck to his business plan but made accommodations, such as going to carry-out only.
How did Hickory Hillz compare to restaurants across the country? "We tracked the trends and saw that nationwide, restaurants were down about 30% from the prior year," Smock related. "We were off only about 12% from levels experienced by the previous owner at the Edinburgh location. We are pleased with our performance. Our crew adjusted well. We didn't wait to feel the impact and then respond, we adjusted as we went along." Smock added that the business opened a second location, in downtown Franklin, in January of this year.
Meanwhile, wineries were affected – and coped – in different ways. Mallow Run Marketing Director Sarah Shadday recalled, "As a winery, we were categorized by the state as a 'bar' and were completely closed to the public from March 16 to June 13, 2020. We had to quickly pivot to other means of selling our product and staying engaged with customers, from a drive-thru case sale to curbside pick-up of sangria kits. When we did reopen, we were fortunate to have plenty of outdoor space to continue hosting small-scale events where people could spread out safely. We still operated under many restrictions and had to cancel dozens of our popular events to adhere to state and local health department mandates."
As was the case with many wineries across the country, Shadday said Bargersville-based Mallow Run's business was down quite a bit. "A lot of wineries have a business model similar to ours, which depends on face-to-face interaction in a tasting room and building that relationship with customers through personalized tasting experiences, memorable events and interactions with staff," she explained. "The one part of the business that was actually up was distribution. More people were buying their wine at the grocery store since they couldn't get it at a restaurant or directly at the winery."
Breweries, of course, also were affected in a big way. Andrew Castner, one of a trio of brewers at MashCraft in Greenwood, recalled the pandemic affected the company "pretty aggressively" at first. "Due to the necessary state regulations, we went carryout-only for beer and food. It was a matter of survival. We were treading water." In response, MashCraft and its loyal team quickly put together a robust online ordering system. "By Day 4, our system was up and running with online payment and curbside delivery, a feature our customers really liked."
Nationally, draft sales at restaurants and bars were down about 50% and taproom beer sales were off by 15%, Castner said. "Comparatively," he noted, "we recovered slowly from a significantly off March and by third quarter were approaching 'normal' before the big pandemic surge in cases late in the year. We fought through that tenuous time in November and December with customer and staff safety being priority #1. By late January, we really took off and sales have been strong since. It has been pretty crazy. First and second quarter this year have been really strong. Overall, we were predictably down given the pandemic, but we beat the national average by a healthy margin thanks to our very supportive community and staff."
"We are thankful to all the employees for keeping their kitchens and production rooms open during the shut-down, and safely welcoming us back," concluded Maslowski. "We encourage residents and businesses to continue supporting food and beverage establishments as they fully reopen, and to look to them for rewarding first job and career opportunities."