Aspire Volunteers Making a Positive Impact on Our Community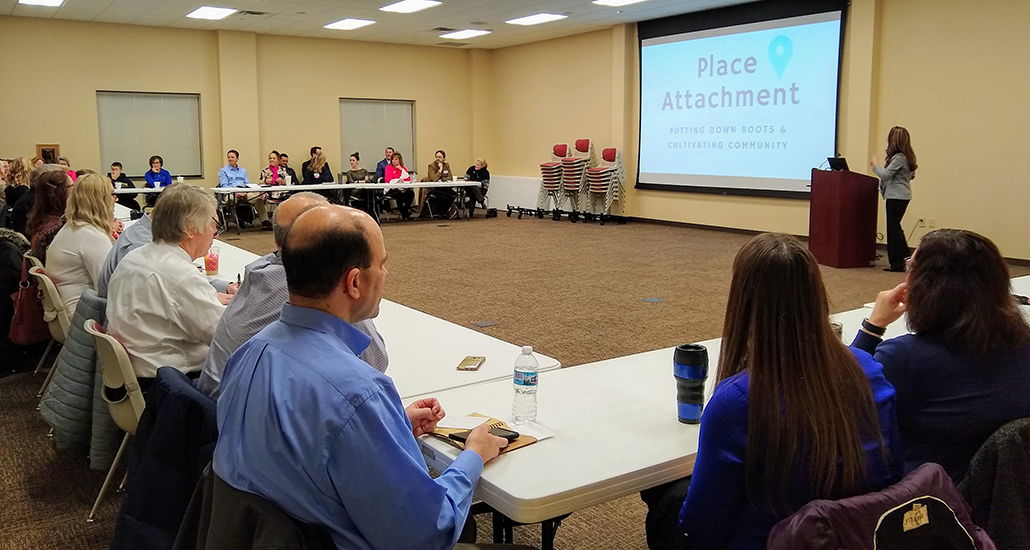 Many of your fellow Aspire members and community leaders are hard at work serving on community development teams and making a positive impact on Johnson County. These dedicated volunteers are central to Aspire's community development and investor-engagement success.
"Aspire volunteers come from the community and private business sector. They work to position Johnson County more competitively in the marketplace," noted Christian Maslowski, Aspire president and CEO. "Our teams envision and execute projects that enhance our quality of life, improve our county and create economic opportunities."
How does the work of these volunteers affect Aspire members and their businesses? "The volunteers' work supports business by addressing the infrastructure and quality of life matters needed to attract and sustain a growing workforce," Maslowski explained. "These teams also provide opportunities to help make a difference in their communities. Volunteers are integral to the fabric of the Aspire organization."
The three teams focus on community engagement, talent attraction and retention, and growth and planning. These grassroots efforts have developed significant initiatives that make Johnson County attractive to new businesses. Aspire Community Development Specialist Jennifer Hollingshead coordinates the work of the three teams, providing leadership to the volunteers and their projects. She outlined the activities of each team during 2020:
This team engaged community leaders in coordinating five Community Conversations to learn what can be done to improve Johnson County. This is being done in partnership with the Johnson County Public Library which will create a report in 2021 to share the top themes of the 15+ conversations that have taken place in 2019-2020. The team also finalized the creation of a local food website to highlight local farmers, food sources and farmer's markets. The website was turned over to the newly established Johnson County Local Food Council to run beginning earlier this year. This team's work matters because it is listening to local residents on what they like about Johnson County and where they see room for improvement.
This team included community leaders in its panel discussion on hiring persons with disabilities featuring local employers and jobs organizations; organized three free online workshops for HR managers; and hosted a variety of meeting speakers. The team's work matters because it is working to improve collaboration between our educators and businesses and educate our HR managers on workforce topics.
This team engaged community leaders to discuss affordable housing issues and is looking into forming a Housing Alliance to work on the issue with other organizations in Johnson County. The team also held a pitch contest for emerging entrepreneurs including a business workshop in partnership with SCORE to show how to develop a business and financial plan. The final four of 12 contestants made a live pitch in front of an audience and judges at the Historic Artcraft Theater. The team's work matters because it is bringing together many different organizations and voices to make changes in housing and support emerging entrepreneurs.
"Our team volunteers have given hours and hours of their time to improve quality of life for all residents in Johnson County," Hollingshead noted. Participation in these teams is open to all residents and business leaders. Aspire member investors are encouraged to become involved. For more information, members can contact Jennifer Hollingshead at Jhollingshead@aspirejohnsoncounty.com or 317.537.0037.
"Meetings can be found on the event page of Aspire's website," Hollingshead said. "We are currently holding meetings via Zoom but hope to resume hybrid or in-person meetings sometime in 2021. Team members spend 1-1.5 hours at a monthly meeting and can take on projects as they are interested, based on their availability."
"We are grateful for their efforts and expertise of these volunteers," concluded Maslowski, "and we welcome new members eager to help make our community a great place to live, work, learn and play!"