Johnson County Housing Demand Outpaces Inventory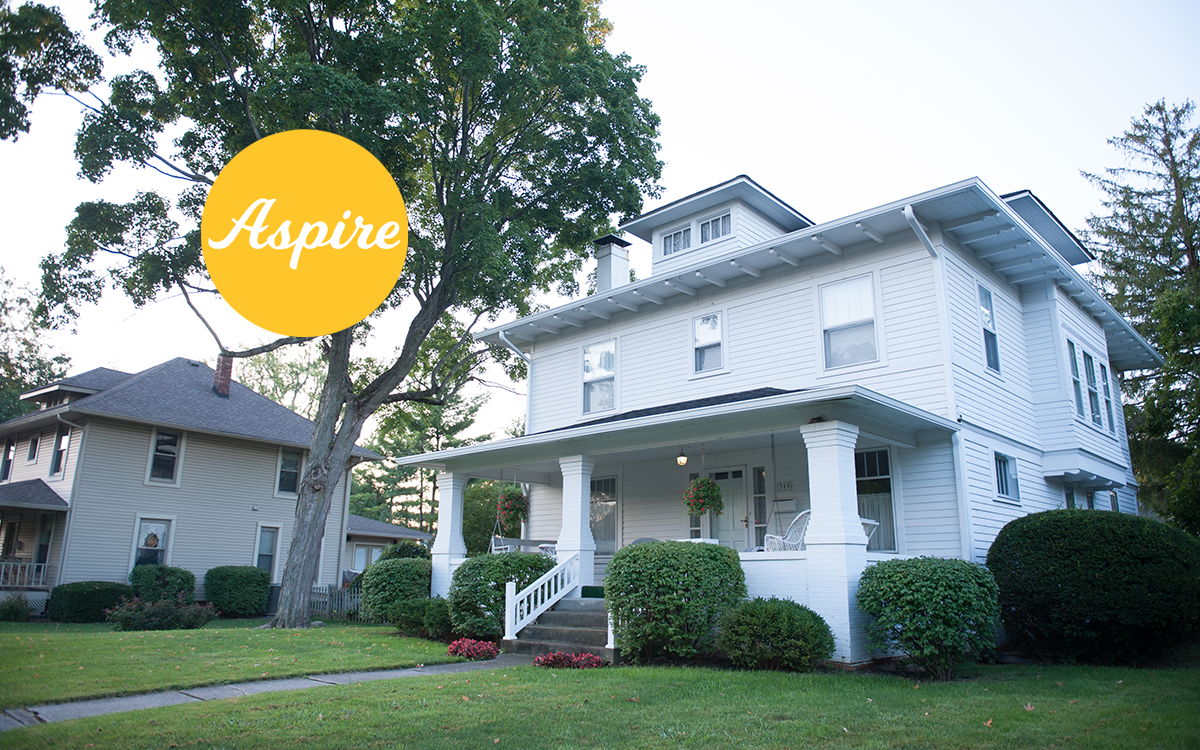 Demand for a Johnson County address has led to a sellers' market, and there seems to be no end in sight. This impacts both current and incoming residents wanting to buy, sell, or build.
"We are working with housing stakeholders and our community to better understand needs and collaborate on solutions," commented President and CEO Christian Maslowski. "One of Aspire's goals in our 5-year Economic Development Strategic Plan is to embrace and pursue opportunities for enhanced livability and quality of place. Johnson County is well recognized for our investment in parks, trails and schools, along with the workforce."
How does the housing situation affect Aspire members? "The impact is different for different industries," explained Vice President of Investor Development and Relations Angela Vandersteen. "Home services such as renovation, repair and HVAC may see significant increases in business as people decide to stay where they are and spruce up their homes." She added, "Businesses attracting talent to the area could be impacted as well, with talent taking longer to find housing."
Likewise, current residents may be affected by the housing situation. "Homeowners might have to change plans, staying in starter homes longer or make additions to current living spaces," Vandersteen noted.
Vandersteen added that Aspire collaborates with housing stakeholders including developers, real estate agents, planners, consultants, and community leaders to understand issues and develop solutions affecting affordability, quality, regulatory issues, and infrastructure needs.
One of those real estate agents weighed in on the situation in Johnson County, which she said has impacted several factors: "My clients have put in offers higher than the list price, waived the inspection, and some have decided not to buy now and wait for the prices to drop," said Stacy Herald, Realtor/Broker with Keller Williams Realty. "Some clients have decided to rent until their new build is completed or they find a home they like."
"Having a licensed, full-time agent, who is connected with the community, is a strong negotiator, and is able to help the client be creative, is very helpful in this market," Herald noted. She added that according to the MIBOR Broker Listing Cooperative, Johnson County's available home inventory is down 0.7 % from a year ago, an average number of days on the market is five, and home prices have increased 0.7% over the last year.
And one of those developers, Duke Homes Vice President of Operations Isaac Duke, observed, "The pandemic has renewed focus on the home as a place of rest and retreat. As a result, renovations, new home sales and demand for larger existing homes have created a sellers' market. With the shortage of existing homes available in Johnson County, the lack of inventory is driving increased demand for new homes."
"While existing home prices have risen due to lack of supply, the new home market has also been impacted by supply chain issues on the availability and cost of building materials which has driven up the price of a new home. Luckily, current mortgage rates have helped offset the impact these increases might have otherwise had.
Duke added, "In this climate of a tight supply chain, we communicate with clients to manage completion date expectations and request that clients select appliances and finishes as quickly as possible once committed to a new build."
Neighborhoods, where new homes are currently under construction in Johnson County, can be found by checking with a realtor, by researching online with tools like Zillow.com and Realtor.com, and by keeping an eye on the new neighborhood requests approved by county, city and town development boards, Duke said.