Skillful Talent Four-part Series Workshops Soon Available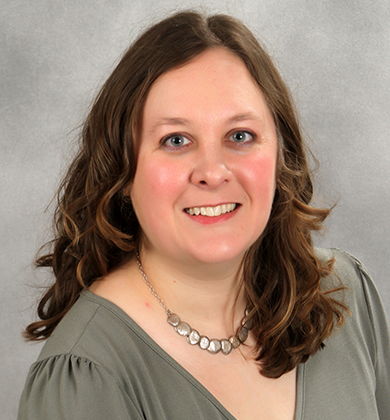 Aspire members will soon have the opportunity to apply a skills-based approach to hiring new workers. The new Skillful Talent Series is a four-part workshop that walks employers through attraction of the right talent, candidate evaluation, selection and onboarding, and employee retention.
"The Skillful program helps shift the mindset from only looking at a resume's credentials — like a degree — to breaking down the job description into skills that could be taught," explained Aspire Vice President of Economic Development Amanda Rubadue. "This can be very helpful to not only our small businesses that may not have a human resources department to even those in our workforce that may be very skilled and teachable but not have a degree to reflect that."
Aspire Community Development Specialist Jennifer Hollingshead, who leads the program, explained, "We are inviting human resources managers and small businesses to attend the Skillful Talent Series that teaches employers how to remove bias and expand the number of qualified candidates when they remove credential requirements and focus on competencies for a job."
Hollingshead added that participants can continue their education by earning two continuing education credits for each workshop attended by the Society for Human Resource Management (SHRM).
The workshops were designed by Skillful, a non-profit initiative of the Markle Foundation. Skillful states that its goal is to achieve a skills-based labor market to help millions of Americans overcome barriers to obtaining better-paying jobs in today's digital economy.
Skillful helps employers achieve the workforce they need by providing data, tools and resources that enable the adoption of skills-based hiring and training practices, according to the foundation. Coaches and digital services enable job seekers to learn what skills are in demand and access training at any stage of their career. At the same time, Skillful aligns employers and educators so that their training programs teach the skills required to succeed in today's economy.
Aspire members who are employers or human resource managers are welcome to participate at no charge. To enroll in Skillful 101 on Friday, August 13 from 1-2:30 p.m., click here.
The program also is offered free to companies across the state through the Next Level jobs program. Natalie Wenzler, manager of employer initiatives for the foundation's Skillful program in this state, explained, "The Skillful Indiana program was launched in 2018 and it enjoys a strong partnership with Next Level Indiana," she said. "We support each other and have similar goals to connect job-seekers to opportunities. We want Hoosiers to get the information they need to get good jobs." Wenzler provided training for Hollingshead, and she regularly leads Skillful workshops in Central Indiana.
In these workshops, participants will learn:
101: Attract the Right Talent
How to focus your job posting on the skills candidates need to succeed
Broaden your talent pools to all qualified applicants
How to focus on diversity, equity, and inclusion while reducing bias in your hiring process
Source and recruit the right talent that you're struggling to find
102: Candidate Evaluation
Avoid filtering out qualified candidates in the screening process
Craft interview questions that allow candidates' opportunity to demonstrate occupational and foundational (also known as "hard" and "soft") skills
Select and design an assessment to accurately evaluate candidates' skills
103: Selection and Onboarding
Create guidelines for your selection process to identify and reduce bias
Select the best candidate based on their skills
Identify areas of development for new employees to inform onboarding
Onboard your new hire and equip them with the tools and skills they need to succeed
104: Employee Retention
Identify what skills your new hire has, and what skills they need
Set up a training program to upskill new and current employees
Create transparent and inclusive advancement opportunities for employees